A pair of bills that would have decriminalized the possession of up to five ounces of marijuana or six pot plants died last week when the Criminal Justice and Public Safety Committee voted unanimously to kill them. Maine has already decriminalized the possession of up to 2.5 ounces.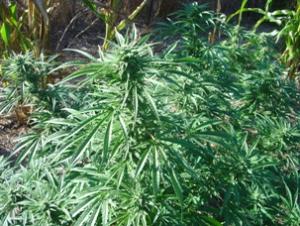 The bills,
LD 750
(plants) and
LD 754
(ounces), were introduced by Rep. Ben Chipman (I-Portland). Passing them would be a matter of basic justice, he told the committee during a hearing last month.
"It is my fundamental belief that people who use marijuana for personal use on a recreational basis are not criminals," Chipman said.
But opponents, led by the Maine Prosecutors Association, said that Maine already had a progressive marijuana law. And the Maine Drug Enforcement Agency warned that the bill decriminalizing up to six plants would allow people to grow enough pot to impact street sales without threat of criminal charges.