A bill that would make Delaware the next state to legalize medical marijuana passed the Senate on a convincing 18-3 vote last Thursday. The measure now goes to the House.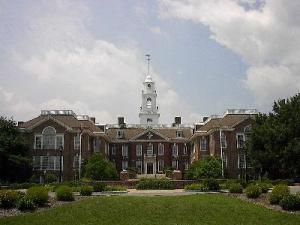 The bill,
Senate Bill 17
, would allow qualified patients to obtain marijuana from state-licensed and -regulated compassion centers, which would grow it for them. Patients would not be able to grow their own, but would be allowed to purchase three ounces every two weeks and possess up to six ounces at a time. The legislation proposes at least one compassion center in each of the state's three counties within a year of enactment, but does not cap the number of centers.
The bill was approved after it was amended to lower the minimum age for qualifying patients from 21 to 18. Other states with medical marijuana laws allow patients of any age to use medical marijuana.
Proponents of the bill, which is based on model legislation prepared by the
Marijuana Policy Project
, pointed to studies suggesting that marijuana can alleviate pain, nausea, and other symptoms. Conditions that are covered include multiple sclerosis, post-traumatic stress disorder, glaucoma, and Lou Gehrig's disease.
"It's really a compassion bill," said chief sponsor Sen. Margaret Rose Henry (D-Wilmington) during debate on the bill.
"I do believe we have an opportunity to alleviate pain and suffering in patients with certain medical conditions," said Sen. Michael Katz (D-Centreville), a physician.
The three "no" votes on the bill all came from Republicans, such as Sen. Colin Bonini of Dover, who said he thought the measure sent the wrong message. "We're saying marijuana is medicine, it's okay, and how many kids will internalize that message and start on the path to drug abuse?" asked Bonini.
Bonini also attempted to use the involvement of the Marijuana Policy Project as a club against passage of the measure. The group's stated goal is marijuana legalization, he said. "If you don't think this is step one toward legalization... I say you're sorely mistaken," he told fellow lawmakers.
But such rhetoric failed to sway his Democratic colleagues and most of his Republican colleagues. If the House follows the Senate's lead, Delaware could soon be the 16th medical marijuana state.