Mexican drug trafficking organizations make billions each year smuggling drugs into the United States, profiting enormously from the prohibitionist drug policies of the US government. Since Mexican president Felipe Calderon took office in December 2006 and called the armed forces into the fight against the so-called cartels, prohibition-related violence has killed more than 28,000 people, the government reported in August. The increasing militarization of the drug war and the arrest of dozens of high-profile drug traffickers have failed to stem the flow of drugs -- or the violence -- whatsoever. The Merida initiative, which provides $1.4 billion over three years for the US to assist the Mexican government with training, equipment and intelligence, has so far failed to make a difference. Here are a few of the latest developments in Mexico's drug war:

Wednesday, September 8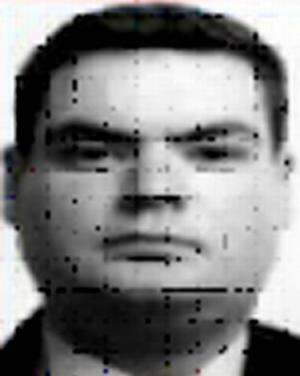 In Tegucigalpa, Honduras,
police said that the Tuesday killing of 17 people was related to gangs that work for Mexican
organized crime groups. Local gangs such as MS-13 and Mara 18 are known to work for Mexican cartels moving drugs through Central America or as enforcers. They are often paid in product, leading to an increase of drug consumption across Central America.
In Washington DC, Secretary of State Hillary
Clinton said that Mexico's drug war was an insurgency resembling that of Colombia
20 years ago. Mexican government officials, most notably security spokesman Alejandro Poire, quickly responded to Clinton's remarks, calling them untrue.
Thursday, September 9


In Ciudad Juarez,
25 people were murdered
across the city. This makes it the bloodiest single-day total in Ciudad Juarez in its history. The dead included seven females, three minors, and a handicapped man. In one incident, four people were shot dead after witnessing the murder of another two individuals in the Juarez Nuevo neighborhood of the city. In another incident, four people were killed after gunmen stormed a house in the El Granjero neighborhood.
Friday, September 10
In Reynosa,
85 prison inmates escaped
after allegedly climbing a fence. Police immediately took over 40 guards and other prison staff into custody. Two guards were reported missing. Prison escapes have become fairly common in northern Mexico.
Sunday, September 12
In Sinaloa,
four people were killed
in several parts of the state.In Culiacan, a man was found shot dead with had his hands and feet bound. A note left along with the body accused the man of being an informant and a rapist. In Los Mochis, a man was found tortured and shot dead.
Monday, September 13
In Puebla,
Marines captured Sergio Villareal
, a high ranking cartel figure nicknamed "El Grande". Villareal is thought to be a lieutenant of cartel boss Hector Beltran-Leyva, and was fighting against a faction led by Edgar "La Barbie" Valdez, who was arrested last week. Villareal was arrested in an operation involving dozens of marines backed by armored vehicles.
Tuesday, September 14
In Matamoros, Tamaulipas,
three explosions were heard
near the international bridge, followed by gunfire between unknown parties that lasted up to an hour.
Across Mexico,
security was stepped up
for Mexico's bicentennial celebrations, which are to begin on Wednesday. Several cities, including Ciudad Juarez, have canceled celebrations due to security concerns, and many others have scaled back previously planned celebrations. In 2008, a grenade attack at an independence day celebration in Morelos, Michoacan killed eight people and wounded over 100.
Total Body Count for the Week: 134
Total Body Count for the Year: 7,862
Read the previous Mexico Drug War Update here.