by Bernd Debusmann, Jr.

Mexican drug trafficking organizations make billions each year smuggling drugs into the United States, profiting enormously from the prohibitionist drug policies of the US government. Since Mexican president Felipe Calderon took office in December 2006 and called the armed forces into the fight against the so-called cartels, prohibition-related violence has killed more than 28,000 people, the government reported in August. The increasing militarization of the drug war and the arrest of dozens of high-profile drug traffickers have failed to stem the flow of drugs -- or the violence -- whatsoever. The Merida initiative, which provides $1.4 billion over three years for the US to assist the Mexican government with training, equipment and intelligence, has so far failed to make a difference. Here are a few of the latest developments in Mexico's drug war.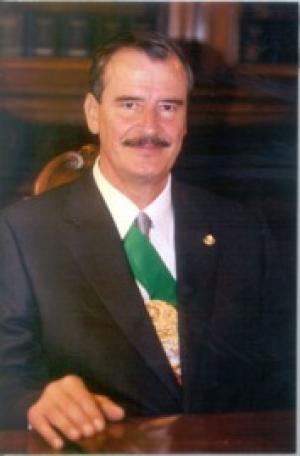 Wednesday, October 27
In Nayarit,
15 people were shot and killed
after being attacked by heavily armed gunmen at a carwash. All the dead were workers at the car wash. The exact motive for the killings is unclear, and Mexican officials are denying initial reports that the men are former drug addicts.
Former Mexican President Vicente Fox, interviewing with Mexico's W radio network, gave his
full support to California's Proposition 19 initiative to legalize marijuana
. Fox told the network, "How great it would be for California to set this example. May God let it pass. The other US states will have to follow step." Fox added that Mexico has taken "the least productive route, which is fighting violence with violence. Violence never resolves violence," also commenting that Mexico's legal exports would go up if marijuana were legalized and peasants could legally grow it.
Thursday, October 28
In Mexico City,
six young men were gunned down
outside a store. The victims were all in their 20's, and several had criminal records. Mexican media sources have stated that the men were members of Los Perros, a Mexico City gang that is known to have ties to the Zetas Organization. The incident took place in Tepito, a neighborhood known for black market activity.
Near Ciudad Juarez, four people were killed and 15 were wounded after gunmen attacked three buses taking workers to a
Maquiladora
factory owned by US-based automobile interior company Eagle Ottawa.
Friday, October 29
The director of Puente Grande prison
was arrested
because of alleged ties to drug cartels during his tenure as a high-level official at the federal Attorney General's Office. He had resigned from his post in 2008 after a corruption probe that led to the arrest of several officials for ties to the Beltran-Leyva Organization. He was named to be director of Puente Grande prison in early 2010. Puente Grande is notorious as the prison from which Sinaloa Cartel boss "El Chapo" Guzman escaped in 2001.
Sunday, October 31
In Ciudad Juarez, seven
people were murdered
in several incidents across the city. This brings the monthly total for October to 352 homicides, making it the most violent month in the history of the city. The number exceeds the yearly total of many previous years. The previous highest monthly death toll was August of this year, in which 339 people were murdered. The total so far for 2010 is nearly 2,700 murders. October was also the most deadly month for women in Ciudad Juarez, with 48 women murdered. Almost 300 women have been killed in the city this year.
Monday, November 1
In Ciudad Juarez,
three people were killed
in two separate incidents. This is the lowest daily death toll in the city the last three months.
In Chihuahua,
Mexican authorities said
that four American citizens were among the most recent victims of Mexico's drug war. On Sunday, Arturo Sandoval, 35, of El Paso, was shot and killed in a triple homicide in Ciudad Juarez. On Saturday, a 26-year old American woman and her 15-year old son were gunned down with a Mexican national shortly after crossing the bridge from El Paso. On Friday, a 24-year old American woman was among two people killed by gunmen inside a taco store.
Total Body Count for the Week: 82
Total Body Count for the Year: 8,789
Read the previous Mexico Drug War Update here.