Californians will be voting on whether to legalize marijuana in November. The California Secretary of State's office Wednesday certified the Regulate, Control and Tax Cannabis Act of 2010 initiative as having handed in enough valid voters' signatures to qualify for the November ballot.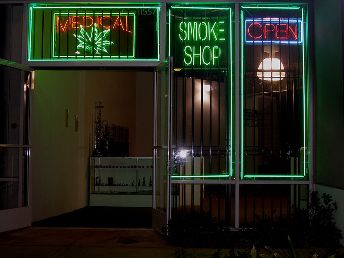 The initiative is sponsored by Oaksterdam medical marijuana entrepreneur Richard Lee and would legalize the possession of up to an ounce of marijuana by adults and allow for personal grows of up to 25 square feet. It also provides for the taxed and regulated sale of marijuana by local option, meaning counties and municipalities could opt out of legalized marijuana sales.
Some 433,000 valid signatures were required to make the ballot; the initiative campaign had gathered some 690,000. On Tuesday, state officials had certified 415,000 signatures as valid, but that didn't include signatures from Los Angeles County. Initiative supporters there Wednesday handed in more than 140,000 signatures. With an overall signature validity rate of around 80%, that as much as ensured that the measure would make the ballot.
Late Wednesday afternoon, the California Secretary of State's office made it official. Its web page listing Qualified Ballot Measures now includes the marijuana legalization under initiative approved for the November ballot. The 104,000 valid signatures from Los Angeles County put it well over the top.
"This is a watershed moment in the decades-long struggle to end marijuana prohibition in this country," said Stephen Gutwillig, California director of the Drug Policy Alliance. "Banning marijuana outright has been a disaster, fueling a massive, increasingly brutal underground economy, wasting billions in scarce law enforcement resources, and making criminals of countless law-abiding citizens. Elected officials haven't stopped these punitive, profligate policies. Now voters can bring the reality check of sensible marijuana regulation to California."
"If passed, this initiative would offer a welcome change to California's miserable status quo marijuana policy," said Aaron Smith, California policy director for the Marijuana Policy Project, which recently endorsed the initiative. "Our current marijuana laws are failing California. Year after year, prohibition forces police to spend time chasing down nonviolent marijuana offenders while tens of thousands of violent crimes go unsolved -- all while marijuana use and availability remain unchanged."
Proponents of the measure will emphasize the fiscal impact of taxing marijuana -- the state Board of Equalization has estimated that legalization could generate $1.3 billion in tax revenues a year -- as well as the impact that regulation could have on reducing teen access to the weed. They can also point out that by now, California has lived with a form of regulated marijuana distribution -- the medical marijuana dispensary system -- for years and the sky hasn't fallen.
Opponents, which will largely consist of law enforcement lobbying groups, community anti-drug organizations, and elements of the African-American religious community, will argue that marijuana is a dangerous drug, and that crime and drugged driving will increase.
But if opponents want to play the cop card, initiative organizers have some cards of their own. In a press release Wednesday evening, they had several former law enforcement figures lined up in support of taxation and regulation. "As a retired Orange County Judge, I've been on the front lines of the drug war for three decades, and I know from experience that the current approach is simply not working," said retired Superior Court Judge and former prosecutor James P. Gray. "Controlling marijuana with regulations similar to those currently in place for alcohol will put street drug dealers and organized crime out of business."
"The Control and Tax Initiative is a welcome change for law enforcement in California," said Kyle Kazan, a retired Torrance Police officer. "It will allow police to get back to work fighting violent crime."
Jeffrey Studdard, a former Los Angeles Deputy Sheriff, emphasized the significant controls created by the Control and Tax Initiative to safely and responsibly regulate cannabis. "The initiative will toughen penalties for providing marijuana to minors, ban possession at schools, and prohibit public consumption," Studdard said.
But the three leading contenders for the California governorship, which is also up for grabs this year, were quick to stake out positions opposing the initiative. "I've already indicated that that's not a provision I am likely to support," state Attorney General and Democratic gubernatorial candidate Jerry Brown told a gathering of law enforcement officials in Sacramento Wednesday. "I've been on the side of law enforcement for a long time and you can be sure that we will be together on this November ballot."
Republican candidate Meg Whitman is "absolutely against legalizing marijuana for any reason," said spokeswoman Sarah Pompei. "She believes we have enough challenges in our society without heading down the path of drug legalization," she said.
"Like electing Jerry Brown, the idea of legalizing drugs is one more bad idea from a bygone era," said Jarrod Agen, communications director for GOP candidate Steve Poizner. "Steve Poizner feels we need an across-the-board tax cut to reignite our state's economy, not an attempt to smoke our way out of the budget deficit," he said.
The campaign should be a nail-biter. Legalization polled 56% in an April Field poll, and initiative organizers say their own private research is showing similar results. But the conventional wisdom among initiative watchers is that polling needs to be above 60% at the beginning of the campaign, before attacks on specific aspects of any given initiative begin to erode support. But despite the misgivings of some movement allies, who cringe at the thought of defeat in California, this year's legalization vote is now a reality.
"California led the way on medical marijuana with Prop. 215 in 1996," said Ethan Nadelmann, executive director of the Drug Policy Alliance. "Now it's time again for California to lead the way in ending the follies of marijuana prohibition in favor of a responsible policy of tax and regulation."