From the Rio Grande Valley to New York City, it's more cops gone wild this week. Let's get to it: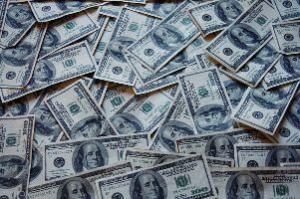 In Houston,
a Harris County sheriff's deputy was charged December 1
6
with possession of a large amount of cocaine in what authorities said was a case of a cop protecting drug dealers and their product. Deputy Richard Bryan Nutt Jr., 43, came under investigation after authorities got information he was protecting loads of drugs. Prosecutors say he helped dealers by stopping the vehicles of people they had sold large quantities of cocaine to, seizing the drug, and returning it to the original dealer. Police recovered nearly 4 1/2 pounds of cocaine in the investigation, they said. He and three other men were all charged with possession with intent to distribute cocaine, as well as with using a firearm while committing a felony. Nutt is now out on $20,000 bail.
In Atlanta,
a US Customs and Border Protection officer was arrested December 16
on drug and gun smuggling charges after getting caught in a sting operation linked to a large seizure of ecstasy. Officer Devon Samuels took $72,000 in cash from undercover officers and smuggled it to Jamaica, accepted five firearms and $20,000 in alleged drug money from another agent, and checked government computers to see if he or associates were under investigation.
In New York City, an
NYPD officer pleaded not guilty December 15
in a scheme to buy $40,000 worth of ketamine to distribute at raves. Officer Kifah Othman, 40, allegedly tried to score the Special K from a former cop-turned-tattoo-parlor-operator who is cooperating with the feds in a bid for leniency in a narcotics case. Othman has been suspended and is free on $250,000 bond. He faces up to 10 years in prison if convicted.
In Brownsville, Texas,
a Cameron County sheriff's deputy pleaded guilty Friday
to trying to smuggle weapons into Mexico in exchange for money. Jesus Longoria, 31, admitted to trying to smuggle 13 weapons he believed were destined for a drug cartel into Mexico in exchange for $4,000. Longoria waved a driver through on an international bridge after contacting him via cell phone to tell him when it was safe to cross. Unfortunately for Longoria, the driver was an undercover federal agent. He faces up to 10 years in federal prison and is being held in custody pending his March 14 sentencing.
In St. Martinville, Louisiana,
a former St. Martinville police officer was sentenced Friday
to three years in prison for stealing cash, guns, and drugs from the department's evidence room to support her gambling habit. Charlotte Durand, 57, a 20-year veteran, was working as the department's evidence custodian when she was arrested in April 2009. Durand pawned her department issued gun in December 2007, and after that, began stealing guns, cash, and cocaine from the evidence room. She was originally charged with three counts of malfeasance in office and two counts of felony theft, but pleaded guilty in March to one count of malfeasance in office and one count of felony theft as part of a plea agreement.
In Atlanta,
a former Atlanta police officer was sentenced December 16
to 12 years in prison on drug and corruption charges. Lucius Solomon III, 32, went down after offering protection for what he thought were large cocaine loads, and doing so while in uniform and on duty. He pleaded guilty on September 2.
In Woodward, Oklahoma,
a former Woodward police detective is under investigation
after he admitted stealing methamphetamine from a department evidence locker. Former officer Mike Morton told an unrelated federal court hearing in July that he stole the meth and gave it to his wife. The pair divorced in June. The Oklahoma Bureau of Investigation is now examining the evidence in some 2,500 cases to see what, if anything is missing.