No way would they convict someone of possessing a 16th of an ounce of marijuana, member after member of a Missoula County jury pool told a stunned judge and prosecutor last week. As a result, the Missoulian newspaper reported, the judge in the case ordered a recess, and a plea bargain was reached in a drug trafficking case against Touray Cornell.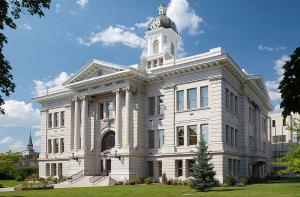 Potential jurors repeatedly told the court they would not convict for a couple of buds found during a raid on Cornell's home in April. One juror wondered out loud why the county was wasting time and money prosecuting the case at all, especially in a locale that approved a 2004 initiative making marijuana possession offenses the lowest law enforcement priority.
After that juror questioned the prosecution, District Judge Dusty Deschamps polled the jury pool and found at least five others who agreed. That was in addition to two others who had already been excused because of their philosophical objections to pot prosecutions.
"I thought, 'Geez, I don't know if we can seat a jury,'" Deschamps said, explaining why he called a recess.
Instead, Deputy District Attorney Andrew Paul and defense attorney Martin Ellison worked out a plea agreement on the more serious drug trafficking charge. Cornell entered an Alford plea, in which he did not admit guilt. He was then sentenced to 20 years in prison with 19 suspended. Since Cornell has already served 200 days awaiting trial, he should be out in a matter of months.
"Public opinion, as revealed by the reaction of a substantial portion of the members of the jury called to try the charges on Dec. 16, 2010, is not supportive of the state's marijuana law and appeared to prevent any conviction from being obtained simply because an unbiased jury did not appear available under any circumstances," according to the plea memorandum filed by his attorney.
It was "a mutiny" by the jury pool, said Paul.
"I think it's going to become increasingly difficult to seat a jury in marijuana cases, at least the ones involving a small amount," Deschamps said.
Noting changing attitudes toward marijuana, as evidenced by the Missoula initiative and voters' approval of the state's medical marijuana law, Deschamps wondered if it were fair to insist on impaneling a jury that consisted only of "hardliners" who object to all drug use. "I think that poses a real challenge in proceeding," he said. "Are we really seating a jury of their peers if we just leave people on who are militant on the subject?"
"I think that's outstanding," John Masterson, who heads
Montana NORML
, said when told of the incident. "The American populace over the last 10 years or so has begun to believe in a majority that assigning criminal penalties for the personal possession of marijuana is an unjust and a stupid use of government resources."
Deputy DA Paul said that normally a case involving such a small amount of pot wouldn't have gone that far through the court system, but for the felony charge involved. But the response of the jury pool "is going to be something we're going to have to consider" in future cases, he said.