A narc who admits he's corrupt, a narc accused of serial theft, an auxiliary cop busted for peddling pills, and a deputy who thought he was protecting dealers all made the roll of dishonor this week. Let's get to it: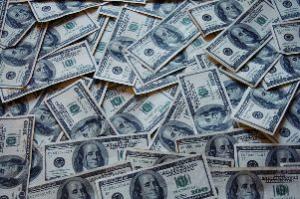 In Philadelphia,
a Philadelphia narcotics officer has been jerked off the streets
after being accused for the third time in as many years of stealing money from people he accosted. Officer Joseph Sulpizio, a member of the Strike Force North dope squad, is now accused of detaining a man, driving him to a remote location, and then stealing $500 from him before letting him go. He is scheduled to go before a Police Board of Inquiry next month. At least two high-ranking narcotics supervisors have repeatedly complained to the Internal Affairs Bureau that Sulpizio might be a rip-off artist. If internal affairs can't figure it out, the neighborhood where he patrols already knows the score. "Everybody in the neighborhood knows he's stealing," one resident said.
In New Lexington, Ohio,
a Somerset police auxiliary officer was arrested December 7
for peddling Oxycontin. Auxiliary officer Joseph Daley, 33, was arrested at his home after an investigation that began in February. Daley sold to an undercover officer and then was arrested. He is charged with one count of aggravating drug trafficking with a gun specification. He was being held on a $50,000 bond in the Muskingum County Jail at last report. Oh, and he's been fired from his auxiliary officer gig.
In Houston,
a former Harris County sheriff's deputy was indicted by a federal grand jury last week
on charges he took $1,000 in bribes to help protect what he thought were Ecstasy shipments. George Ellington, Jr., 38, is charged with two counts of extortion under color of official right, two counts of aiding and abetting the possession with the intent to distribute Ecstasy, and two counts of carrying or possessing a Glock .40 caliber pistol to further a drug trafficking crime. He was originally arrested October, but the federal grand jury has updated the charges. He is out on $50,000 bond.
In Providence, Rhode Island,
a Providence narcotics officer pleaded guilty December 9
to peddling cocaine and assisting a "large-scale cocaine distribution ring" led by one of his confidential informants. Detective Joseph Colanduono, 45, pleaded guilty to two counts of conspiracy to deliver drugs, larceny, and harboring a criminal. He faces up to 10 years in prison when he is sentenced next month. Colanduona was one of four Providence police officers and at least 25 others charged in a joint investigation of the ring by the Rhode Island State Police and the FBI. He worked on a DEA task force until he was arrested.