Sticky-fingered law enforcement seems to be the theme this week. Let's get to it: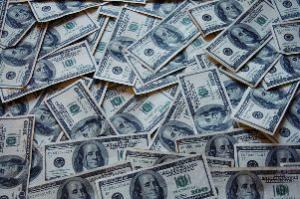 In Maywood, Illinois, a
Maywood police officer was charged November 24
with stealing cash from suspects after being snared in a federal sting operation. Officer Robert Welch, a tactical officer focused on suppressing gang activity, went down after the mother of an African-American youth he had stopped and frisked complained that he stole $20 from the boy. In the subsequent sting, Welch stole $240 from an undercover FBI agent he had detained as a drug suspect. He admitted ripping off other suspects, usually drug suspects, for the past six months. He is on administrative leave.
In San Antonio, Texas,
two former Bexar County narcotics detectives
were indicted November 24 on charges related to their work on the Bexar County Narcotics Unit. Deputy Charles Flores was indicted on five counts, including theft by a public servant $1,500 to $20,000, misapplication by a fiduciary, and aggravated perjury. Deputy Anthony Alvarado was indicted on four counts, including theft by public servant $1,500 to $20,000; misapplication by a fiduciary and abuse of official capacity. Aggravated perjury and theft by public servants are both third-degree felonies, punishable by two to 10 years in prison. The other charges are state jail felonies, punishable by up to two years in state jail.
In Los Angeles,
a state narcotics agent was arrested November 16
on charges he stole money from drug suspects. California Department of Justice Bureau of Narcotics Agent Gabriel Baltodano, 35, went down in a sting in which he stole $33,000 from an undercover agent. He came under internal investigation after fellow agents were "alerted to the possibility" he was stealing cash from drug suspects. He is charged with grand theft and embezzlement and is looking at up to four years in state prison. His bail was set at $125,000.