The city of Atlanta will pay $4.9 million to the estate of Kathryn Johnston, the 92-year-old African American woman killed by Atlanta narcotics officers in a drug raid nearly four years ago. Mayor Kasim Reed announced the settlement Monday morning. The city council approved it that same afternoon.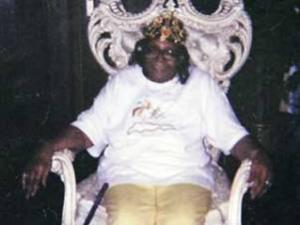 On November 21, 2006, Johnston was alone in her home when three Atlanta undercover narcs with a no-knock search warrant based on false information attempted a dynamic entry raid. The elderly woman fired one shot from an old pistol as the intruders tried to break down her door. They responded by firing at least 39 shots at the woman, who died at the scene -- in handcuffs.
No drugs were found. The officers involved attempted to cover their tracks by planting marijuana they had seized in a separate raid. They also tried to get an informer to say that he had provided them with the information in the warrant when he hadn't. The narcs' cover-up unraveled when the informant went to the FBI.
After an investigation by the FBI, five officers pleaded guilty for their roles in the shooting and cover-up. The three officers directly involved in the botched raid are serving sentences of five, six and ten years. Another six were reprimanded for not following departmental policy.
Reed said the settlement was an important step for the city and the police department, which came under intense, withering criticism in the raid's aftermath. "As a result of the incident, several police officers were indicted in federal and state court on charges and were later convicted and sentenced for their actions," said Reed, adding that the narcotics unit has been totally reorganized.
There is more the department needs to do, said Christina Beamud, executive director of the Atlanta Citizens Review Board. "This goes a long way to encourage the community to begin to heal and to address whatever issues they have with the police department," she told
WABE FM
Monday afternoon. But, she added, reforms in the department are still needed. One group of rogue officers may be gone, she said, "But where you have a group of officers continuing to do the same kind of improper procedures, then you have to look at your systems." She said the department should scrap quotas for drug arrests and end the policy of allowing officers to moonlight when not on duty.
Johnston's heirs will receive $2.9 million this year and $2 million in 2012 under the terms of the settlement.