The Coalition for a Safer Detroit, sponsors of a municipal initiative that would legalize the possession of up to an ounce of pot for adults 21 or over in the Motor City, has appealed a surprise decision Monday by the city's Election Commission that knocked the initiative off the ballot.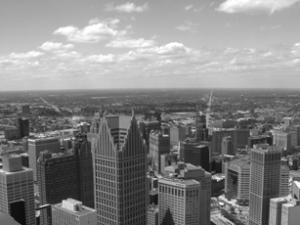 "If you're on the cutting edge of social change, litigation is just a cost of doing business," coalition leader Tim Beck told the
Detroit Free Press
yesterday after the group filed an appeal with Wayne County Circuit Court.
The court Friday agreed to hold an expedited hearing on the case. That will occur on August 26.
The coalition handed in more than 6,000 voter signatures earlier this year, and the initiative was approved by the same Detroit Election Commission that killed it Monday. After it was approved, in accordance with city law, the initiative went before the Detroit City Council, which could have voted to make the initiative law. By failing to vote on the initiative, the Council cleared the way for the voters to make their preferences known in November -- or so everyone thought.
But on Monday, the Election Commission voted 3-0 to remove the measure from the ballot. The surprise move came after Detroit Corporation Counsel and commission member Krystal Crittenden told the commission that in the opinion of the city's law department, which she oversees, state law forbidding marijuana possession preempted the measure.
Now, it will be up to the courts to determine whether Detroiters will have the right to vote on the initiative. Stay tuned.