(This is an updated version, posted August 11, of an article originally published on August 7.)

Acting to fulfill a June request from President Obama, the Senate last Thursday approved spending $600 million to increase the law enforcement presence on the US-Mexico border. The House earlier approved a $701 million version of the bill, and Tuesday moved on a voice vote to accept the Senate version.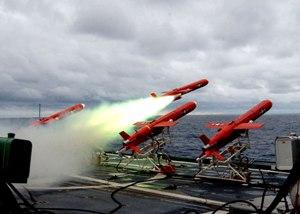 The Obama request was largely a response to the meltdown over immigration in Arizona and calls to "secure the border" from Republicans. It also reflected heightening concern about the prohibition-related violence bloodying the Mexican side of the border. Last year, Obama had vowed to pass comprehensive immigration reform, but at this point, all that's left is more money for law enforcement.
The
Senate bill
, sponsored by Sens. Charles Schumer (D-NY) and Claire McCaskill (D-MO) provides funds for purchasing more unmanned drone surveillance aircraft ($32 million), 1,000 new Border Patrol agents to form a rapid-deployment unit ($129 milllion), as well as another 250 agents each for Immigration and Customs Enforcement, or ICE ($50 million) and Border Protection ($29 million).
Then there's $10 million for investigators to stop corruption in the Border Patrol and ICE, $14 million for communications equipment for new officers, $6 million for forward operating bases near the border, $30 for border interdiction, $8 million for a federal law enforcement training center, $10 million for federal judiciary resources for increased caseloads, $196 million for the Department of Justice, $13 million for border area US Attorneys, $8 million for more US Marshals along the border, and $7 million for border processing of apprehended drug and human traffickers.
The Bureau of Alcohol, Tobacco, and Firearms gets $37 million in the border beef-up, the DEA gets $34 million, and the FBI gets $24 million. And then there's another $21 million for "interagency crime and drug law enforcement along the border," another $20 million for a federal prison system for immigration criminals, and, finally, $2.1 million to "expedite" the deportation of aliens along the border.
The Senate bill pays for the spending by imposing a new tax on companies that hire foreign workers. Companies affected would be those that hire more than 50 H1B or L visa foreign workers.
"What a relief that the Senate is still capable of passing measures that are really needed without playing political games," McCaskill said Thursday after the vote. "America must do a better job of securing our borders. This bill will help in a big way."
"This bipartisan effort shows we are serious about making the border more secure than ever. Now our attention must turn to comprehensive reform, which is the only way to fully address the problem of illegal immigration," said Schumer, the chairman of the Senate Immigration Subcommittee.
And so the show goes on, just as the flows of drugs and immigrants go on.