Along with our weekly in-depth Chronicle reporting, DRCNet also provides daily content in the way of blogging in the Stop the Drug War Speakeasy -- huge numbers of people have been reading it recently -- as well as Latest News links (upper right-hand corner of most web pages), event listings (lower right-hand corner) and other info. Check out DRCNet every day to stay on top of the drug reform game! Check out the Speakeasy main page at http://stopthedrugwar.org/speakeasy.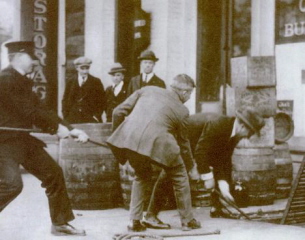 Since last issue:
Scott Morgan writes: "Medical Marijuana Isn't a Trojan Horse, the Drug War is a Trojan Horse," "The Daily Show's Best War on Drugs Moments," "Christian Science Monitor Thinks Arresting Cancer Patients Will Stop Marijuana Legalization," "John Stossel and Bill O'Reilly Debate Drug Legalization," "Oakland Airport's Awesome Marijuana Policy," "Cartoon: The First Time I Smoked Pot," "Obama's New Medical Marijuana Statement: What Just Happened?," "Do You Know Your Rights When Dealing With Police?," "Has Anyone Seen Former Drug Czar John Walters Lately?"

Phil Smith previews many Drug War Chronicle stories.

David Borden notes: "Washington Post Story on Crack Sentencing Bill."

David Guard posts numerous press releases, action alerts and other organizational announcements in the In the Trenches blog.
Again, http://stopthedrugwar.org/speakeasy is the online place to stay in the loop for the fight to stop the war on drugs. Thanks for reading, and please join us on the comment boards.