Inspired by the murder of Florida State University graduate Rachel Hoffman, 23, after Tallahassee police sent the small-time pot dealer out with $13,000 to buy cocaine and guns from people she didn't know, the Florida House of Representatives Monday passed a bill that would require police departments to protect confidential informants. But the measure was considerably weakened after law enforcement lobbyists protested it could weaken their ability to wage the drug war.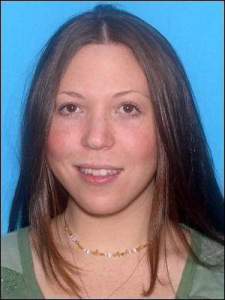 Hoffman had been busted on small-time marijuana dealing charges and was on probation when she was busted again in 2007. Rather than face the threat of probation violation and prison time, the young woman agreed to work as a confidential informant for the Tallahassee Police Department. Her body was found in May 2007, 36 hours after she went to meet the drug dealers and lost contact with her police supervisors.
In its current form, the bill, HB 271, would require departments to have written policies on confidential informants and to train officers on those policies. It would also require departments to "consider" factors such as an informant's age and maturity, whether the informant is in drug treatment, and the risk of physical harm.
Hoffman's parents and the bill's sponsor, Rep. Peter Nehr (R-Tarpon Springs), wanted to bar police from using people in drug treatment as informants and from using nonviolent informants to try to entrap people with violent criminal histories. The original version of the bill would also have required police to tell potential snitches they had the right to talk to a lawyer before agreeing to work with police.
But law enforcement lobbyists, including the Florida Sheriffs Association, prevailed in watering down the bill. They told legislators any restrictions would discourage recruitment of snitches and deny them a valuable crime-fighting tool.
"Any one of these things would have saved Rachel's life," Margie Weiss, Rachel's mother, told the Pensacola News Journal after a committee meeting earlier this month where the bill was gutted.
"Rachel Hoffman's death was unnecessary and unneeded," said Nehr after the measure passed the House.
The measure as passed won't provide as much protection to informants as the original bill, but it at least serves notice to law enforcement that it needs to consider more than just making the next drug bust. It now goes to the state Senate.