Talk about marijuana legalization is at a level never seen before this year, and nowhere is that more strongly the case than in California. For the first time, a legalization bill is before the state legislature. Legalization recently polled at 56% in California. Republican Gov. Arnold Schwarzenegger, perhaps entranced by visions of dollar signs as he presides over an exploding budget deficit and imploding state economy, has publicly pondered whether now is the time to talk about legalization. And with the state bordering on Mexico, the notion of undercutting Mexican drug trafficking profits through legalization resonates especially loudly in the Golden State.
Now, somebody wants to do something about it, and the revolution is starting in Oaksterdam, the medical marijuana business empire/social movement centered in downtown Oakland and anchored by Richard Lee's Bulldog Café, SR-71 dispensary, and Oaksterdam University. Lee and a team of activists, attorneys, political consultants, and signature-gathering pros are working on the final drafts of an initiative to tax and regulate marijuana in California that they hope to place on the November 2010 election ballot.
In its current form (which is still subject to revision), the initiative would:
Allow for the possession of up to one ounce of marijuana by adults;
Allow adults to grow in an area of up to 25 square feet, and keep the fruits of the harvest;
Allow counties and municipalities to license the cultivation of marijuana for commercial sales and license marijuana retail sales;
Allow consumption in licensed premises;
Allow counties and municipalities to tax any licensed production or sales;
Not allow interstate or international sales.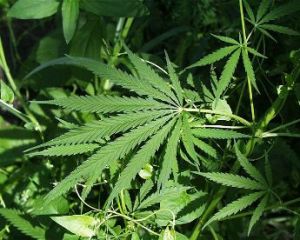 Each provision leaves room for argument over its wisdom and its complications. Leaving legal marijuana commerce and taxation to localities instead of the state, for instance, could weaken the argument for state tax revenue benefits, but make the measure more palatable to counties either cash-strapped and eager for revenues or conservative and not desirous of allowing "pot clubs" to sprout in their domains.
Others require a bit of explanation. The provision for allowing possession of only an ounce runs contrary to treating it like alcohol -- there are no limits on wine cellars or beer collections -- and appears at first glance to at least potentially conflict with the personal grow provision. But the one ounce would be the state minimum; even in counties or cities that choose not to allow marijuana commerce, pot smokers could still have their stash.
The larger questions around a 2010 legalization initiative in California are whether the time is right and what would be the consequences of failure. Movement opinion appears to be split.
"We see a lot of things making it right for this time," said Lee. "The budget crisis here in California, the violence in Mexico, the economy continuing to decline, the polls -- all suggest that this may be the time to do it. The bigger picture is it's important to keep the issue alive, and we hope to have a vigorous campaign over the next year and a half to move this forward."
"This initiative is inevitable," said long-time Southern California activist Cliff Schaffer, who has been insisting for several years now that legalization in California is unstoppable. "I understand the money is already in place to gather signatures. They plan to do this whether anybody else likes it or not."
The time is ripe now, said Schaffer. "We've already got the tax issue -- the billion dollars in tax revenue even got Arnold's attention, and I think that 56% approval number is going to increase naturally. I wouldn't be at all surprised to see it in the 60s by this time next year," he predicted.
But the national marijuana reform organizations are not so excited, and even a little bit nervous. National NORML didn't even want to talk about it, deferring instead to the state chapter. And the Marijuana Policy Project (MPP), while diplomatic, was decidedly lukewarm.
"Everybody supports the idea of what Richard is trying to do and wants to see marijuana regulated and taxed in California as soon as possible, but there is also an ongoing debate and uncertainty as to when and how is best to proceed," said Bruce Mirken, MPP's San Francisco-based communications director. "Our take is that the polling we've seen so far suggests it is not likely to pass in 2010. Everyone wants to take advantage of public opinion moving in our direction, but it's not clear that it has moved enough. There is honest debate about when to pull the trigger. In our opinion, we should wait and build our forces and aim at 2012."
"I think it's premature," said Dale Gieringer, executive director of California NORML. "If you look at the poll numbers carefully, it's clear it wouldn't pass. We saw 56% in the Field Poll, but other polls show smaller margins, and once an initiative has any particulars to attack, you start seeing support melting away percentage point by percentage point."
Urging patience, Gieringer harkened back to the days of Proposition 215. "Before we did Prop. 215, there had been three medical marijuana bills in the state legislature, the Vasconcelos medical marijuana bill had passed and been vetoed, and that was basically what we took to the voters," he said. "We knew that an initiative to allow the personal use and cultivation of marijuana for medical purposes would pass because we had already gotten it through the legislature."
Marijuana legalization, on the other hand, doesn't have that extensive legislative pedigree or the years of discussion in Sacramento about its ins-and-outs that allows points of contention to be fleshed out. California Assemblyman Tom Ammiano (D-San Francisco) has introduced a legalization bill this year, but this is the first time, and it hasn't even had a hearing yet.
"The Ammiano bill is very far-reaching, but it hasn't been discussed," said Gieringer. "We need to take this to the legislature, see where the weak points are. Those kinds of discussions will lead to changes and revisions and give us an idea where we can get the public to support this."
And then there's the cost. "Initiative campaigns are mind-bogglingly expensive here, and we may not get a lot of chances to raise the money to do it right," Mirken pointed out. "Smaller states like Nevada, we could do for around $2 million, but that doesn't even cover a decent local campaign here in California."
The challenges are considerable, Lee conceded, but that isn't stopping him. "We need to collect 460,000 valid signatures, and that means we need to collect 650,000 signatures. We think it will cost about $1.50 a signature, so you're looking at about a million dollars just to get it on the ballot."
Lee said backers hoped to have a final draft early next month. From there, the initiative goes to the attorney general's office for a title and summary, and should be ready for signature-gathering by the end of August. From then, organizers will have 150 days to collect the required signatures.
"We're a draft or two away," said Lee. "We're making some changes in the current draft and then we will test it again with our focus groups. We're getting pretty close now."
Once the initiative makes it to the ballot, said Lee, financial backing should appear. "I think people will start coming out of the woodwork to get on board," he said.
There are also arguments that could appeal to so far untapped, even unfriendly constituencies, said Schaffer. "It's not just taxes. We're also talking about the revenue from growing this stuff. The tax revenues are chump change compared to that. We'll see an additional $20 billion in revenue from the Central Valley, and people here have to pay income taxes at an 11% rate; that's another $2 billion right there. We have to make that an issue," he said.
Schaffer already has been playing that card in the conservative, but economically depressed and increasingly desperate Central Valley, the state's leading agricultural region, and one of the most important in the world. His brash views have garnered interest from farmers and press attention in an area of the state not considered friendly towards marijuana.
"That's a huge cash crop -- do we want those billions to go to Mexico or to Central Valley farmers?" is the question Schaffer is posing. "This is going to be a very important argument in the Central Valley, and we're going to have trouble unless we can pick up votes there, too. If we turn this into an economic opportunity, then we're not arguing about whether marijuana is good or bad, but does Fresno want $20 billion."
While putting dollars signs in the eyes of farm country will build support there, said Schaffer, the best argument for legalization proponents will be the "like alcohol" argument. "Everyone understands that," he said. "The closer we can come to just saying tax and regulate it like alcohol, the better off we are with the general public."
It's the consequences of losing a legalization initiative in California that concern MPP's Mirken and CANORML's Gieringer. "California has a reputation as a liberal, progressive state," said Mirken. "If it loses badly here, that could be perceived as serious setback at the national level."
"If we lose in 2010, that will really take the wind out of our sails," said Gieringer. "The legislature won't have to take us seriously, and there won't be anything on the 2012 ballot because funders will get discouraged and pull out. When an initiative loses in California, the cause dies. We're on a really great track toward legalization now, but we need to develop this further, and that's going to take a few years."
And so begins the debate within the California marijuana legalization debate. Would California voters jump on board for legalization next year, with momentum growing like Iranian demonstrations, or will opponents find enough niggling loose ends and unanswered questions to derail it? Is now the time for the final push, or will eagerness to make progress turn into a trap?
Right now, the ball is in the hands of Richard Lee and his Oaksterdam team.