The Conservative government of Canadian Prime Minister Stephen Harper has introduced a crime and drugs package it had hoped to quickly push through Parliament, but with opposition, the Liberals stalling and the New Democratic Party (NDP) opposing, passage is starting to look much less certain. Meanwhile, a leading Liberal MP has introduced a bill to decriminalize marijuana possession.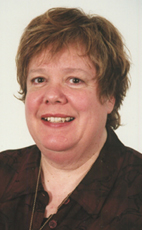 The pair of government bills,
C-14
and
C-15
, would impose mandatory minimum sentences on some violent and gang crimes and on some drug crimes, respectively. The latter would impose a mandatory minimum sentence of one year for someone possessing as little as one marijuana plant, if that plant were to be determined to be destined for distribution.
The Conservatives are hoping to capitalize on a spate of highly-publicized, prohibition-related crimes of gang violence in the Vancouver area to push their agenda, but it is starting to look like the Liberals and NDP won't go along despite earlier indications they would not fight the Conservative package.
But last Friday, NDP Vancouver East MP Libby Davies lambasted C-15 during a lengthy parliamentary speech, and on Wednesday, Liberal Health Promotion critic Dr. Keith Martin, MP for Esquimalt-Juan de Fuca, BC, announced he would introduce a bill for the decriminalization of marijuana this week.
"The 'war on drugs' approach, characterized by zero tolerance, has been a complete failure," said Martin. "It has not reduced the rate of violent crime or drug use, nor has it saved money or lives. To realize meaningful change on our city streets, we must decriminalize the possession of small amounts of pot. This will cause drug abuse to be addressed in the public health system, rather than through the courts. It will sever the connection between organized crime and drug users. This bill is bad news for criminal gangs because it would collapse the demand for drug product," Martin argued.
"In the medical profession our first principle is 'do no harm,'" Martin continued. "We are actually doing terrible harm if we continue to address substance abuse uniquely as a criminal issue from the federal level. The blinders have to come off; we have to take a medical perspective if we are going to turn this thing around."
That would be fine with MP Davies, who serves as the New Dems' drug policy critic. Citing statistics showing a large increase in the number of Canadians who reported having used illegal drugs in the past 15 years, Davies called prohibitionist policies "completely ineffective" and pointed to the US as a bad example. "We only have to look south of the border, where the so-called war on drugs has unleashed billions and billions of dollars and where we see massive numbers of people incarcerated, to see what a failure it is."
Citing successes with Canada's four pillar approach -- prevention, treatment, law enforcement, harm reduction -- Davies said the Conservative bill would be "a radical departure" and that the Conservatives were playing the politics of fear. There is no question that it is the core of the Conservative government's agenda around crime. It is about the political optics. I have called it the politics of fear."
Instead of responding with heavy-handed sentencing measures, why not go in a different direction, Davies asked. "We dealt with the marijuana decriminalization bill [when the Liberals were in power]. I know there are members in the House who were on the committee. We heard there were 600,000 Canadians who had a record for possession of marijuana. Why are we not at least beginning there and saying we will decriminalize and then legalize marijuana? We would begin at a place where there is strong public support. We should change the regime we have."
Davies also called out the Liberals to help defeat C-15. "I am very interested to see what the Liberal caucus does with this bill," she said. "I hope that we can defeat it. I hope we can say it is not the right way to go. The NDP does not think the bill should go through. It is not based on good public policy. It is going to be harmful and expensive. It is really time to embark on a common sense approach and accept the overwhelming evidence that the war on drugs has caused more death, pain, harm and crime than we can bear. It is time to stop it."
The mandatory minimum bills are now before the House of Commons Justice and Human Rights Committee. No hearings or vote have yet been scheduled.