Mexican President Felipe Calderón came into office nearly two years ago vowing to destroy the country's powerful drug trafficking organizations and the violent crime associated with them. But now, roughly 5,000 prohibition-related deaths later and with violent common crime also on the rise, Calderón finds himself increasingly under fire for his failure to live up to his promises.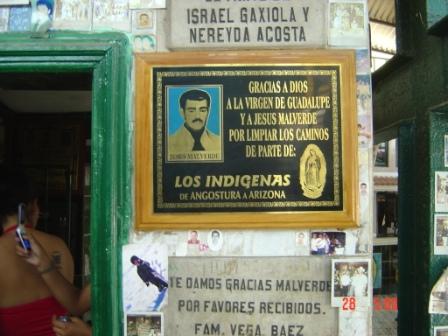 On Monday, Calderon sought to give himself some political breathing room by asking for a whopping 39% increase in crime-fighting and anti-drug funding in his proposed 2009 budget. But while he was quick to publicize the funding request, he was short on details on how the extra money would be spent.
"I have asked for this increase of nearly 40% because we know that today security, justice and order are the principal challenge facing Mexico," Calderón said.
Indeed, since Calderón took office and called out around 30,000 soldiers to join state, local, and federal police in taking on the cartels, matters have only deteriorated. Not only is prohibition-related violence escalating -- nearly 3,000 have been killed in the drug wars so far this year -- but common crime has grown to such proportions that just two weeks ago tens of thousands of Mexicans took to the streets of Mexico City and other cities demanding that Calderón do something.
Calderón responded to the protests first by meeting with march leaders, then by announcing a series of anti-crime measures, and now, by seeking a large increase in crime-fighting funds. But so far, nothing has worked. In just one week at the end of August, 130 people died in prohibition-related violence in Mexico.
While Calderón can probably count on winning approval of his increased anti-drug and crime funding request, he can also count on the arrival in coming months of the first tranche of a $1.4 billion US anti-drug assistance package consisting largely of helicopters, surveillance gear, and training. Then we will see if more of the same produces different results.