Along with our weekly in-depth Chronicle reporting, DRCNet has since late summer also been providing daily content in the way of blogging in the Stop the Drug War Speakeasy -- huge numbers of people have been reading it recently -- as well as Latest News links (upper right-hand corner of most web pages), event listings (lower right-hand corner) and other info. Check out DRCNet every day to stay on top of the drug reform game! Check out the Speakeasy main page at http://stopthedrugwar.org/speakeasy.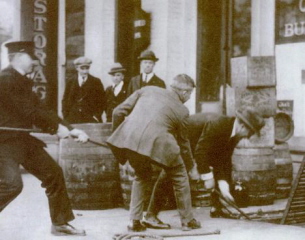 Since last issue:

Scott Morgan brings us:

"If Police Don't Find Anything During a Drug Raid, Should They Have To Fix the Damage?," "'Clearly there's no LSD, and how long does it take to test a chocolate-chip cookie for marijuana?'," "Do Pharmaceutical Companies Support Marijuana Prohibition?," "Police Refuse to Take Responsibility For Botched Drug Raid," "Police Discover World's Most Expensive Marijuana," "Congressional Black Caucus Members Try to Ban Menthol Cigarettes."

David Borden authors: "Almost Any Drug Offense Can Keep You from Becoming a Citizen or Getting a Green Card".

David Guard posts numerous press releases, action alerts and other organizational announcements in the In the Trenches blog.

Please join us in the Reader Blogs too.
Again, http://stopthedrugwar.org/speakeasy is the online place to stay in the loop for the fight to stop the war on drugs. Thanks for reading, and writing...