Bill Day, 73, and the Bexar Area Harm Reduction Coalition have been doing unsanctioned needle exchanges in poor San Antonio neighborhoods for years, but this week, Day and two of the group's board members were arrested on drug paraphernalia possession charges as they handed out clean syringes. Now, the San Antonio Express-News reports, to add insult to injury, District Attorney Susan Reed has upped the charges from possession to distribution of paraphernalia, exposing Day and his comrades to a year in jail, as opposed to the maximum $500 fine for possession.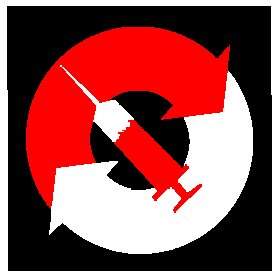 Day and the coalition are fighting back. They have assembled a legal team that includes high-profile criminal defense attorney Gerald Goldstein and pro bono assistance from the prestigious Akin Gump Strauss Hauer & Feld law firm.
"These are enormously decent, charitable people, and what's happening with them smacks of persecution," said Neel Lane, an attorney with Akin Gump who has filed a brief with the state attorney general's office on the group's behalf.
Last year, the Texas legislature passed a bill authorizing health officials to set up a pilot needle exchange program in Bexar County, which would be the first legal needle exchange in the Lone Star State. But DA Reed has stalled the program, declaring that the legislation authorizing it is faulty. An opinion from the state attorney general is pending.
In fact, Reed has been trying to derail the program since it was approved last summer. Last August, she told the Express-News that state drug laws trump the needle exchange legislation, a minority position even among prosecutors. She warned local health officials the law would not protect them.
"I'm telling them, and I'm telling the police chief, I don't think they have any kind of criminal immunity," Reed said. "That's the bottom line. It has nothing to do with whether they do it or don't do it -- other than if you do it you might find yourself in jail."
Reed opposed the needle exchange program, but by forcing the issue, she may have inadvertently contributed to resolving the program's legality once and for all.
A special thanks to Texas criminal justice blogger Scott Henson and his Grits for Breakfast blog for a heads-up on this one.