Along with our weekly in-depth Chronicle reporting, DRCNet has since late summer also been providing daily content in the way of blogging in the Stop the Drug War Speakeasy -- huge numbers of people have been reading it recently -- as well as Latest News links (upper right-hand corner of most web pages), event listings (lower right-hand corner) and other info. Check out DRCNet every day to stay on top of the drug reform game!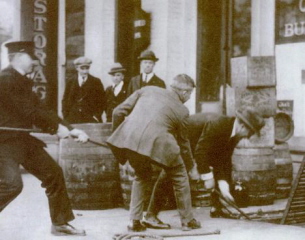 Since last issue:
David Borden pens: "Prohibition Causes Violence: Medical Marijuana Murders in California and Colorado," "Important Criminal Justice Hearings Coming Up in Senate," "Mike Gravel Talks Drug Legalization on"The Young Turks"," "Asset Forfeiture in Drug Cases is Hurting Investment in the Inner Cities" and "Drug Taxes Out of Control Violating Due Process."

Scott Morgan authors: "Why Do Police Really Oppose Marijuana Legalization?" (Reddit front page!), "Why Do Police Really Oppose Marijuana Legalization? Part II," "Missouri Police Chief Promises Not to Oppose Marijuana Decrim Initiative," "John Edwards Supports Needle Exchange," "Obama is So Bad on Drug Policy, He Got Endorsed By Prison Guards," "A Marijuana User Gets Arrested Every 38 Seconds in America."

Press releases, action alerts and other organizational announcements in the In the Trenches blog. And please join us in the Reader Blogs too.
Thanks for reading, and writing...