In a split decision, the Hawaii Supreme Court has ruled against a Big Island man who claimed he smoked marijuana as part of his religion and thus should not be prosecuted. In its September 21 decision in State v. Sunderland, the Court rejected Joseph Sunderland's argument that the Religious Freedom Restoration Act protected him from prosecution, but failed to address his contention that privacy provisions of the Hawaii state constitution also protected him from arrest for using marijuana in his home.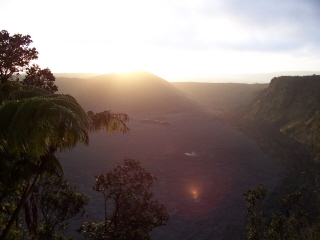 The case started in 2003, when a Big Island police officer searching for a missing child spotted a marijuana pipe on Sunderland's kitchen table. Sunderland admitted the pipe was his, said he had used it to smoke marijuana that morning, and told the officer he had a right to use it for religious purposes. Sunderland presented a membership card in
The Cannabis Ministry
, a religious organization headed by Roger Christie that uses marijuana as a sacrament.
Sunderland was subsequently charged with promoting a detrimental drug in the third degree, the Hawaiian version of a paraphernalia law violation. Before trial, Sunderland filed a motion to dismiss, arguing that his constitutional right to the free exercise of religion precluded his prosecution for using marijuana.
"I believe that God put the holy herb onto this earth to help mankind to better understand Him," Sunderland told the trial court.
The trial court disagreed with Sunderland's legal argument, and Sunderland was found guilty and fined $175. He appealed, and now the state Supreme Court has shot him down.
Citing precedent to reject the applicability of the Religious Freedom Restoration Act to the states, the court held that under controlling law, the state has a legitimate "compelling interest" in regulating marijuana use, and thus, "the free exercise clause of the First Amendment is not a viable defense."
But there may still be a glimmer of hope for both Sunderland and the rest of Hawaii's pot smokers. The Supreme Court did not address Sunderland's contention that Hawaii privacy protections should immunize his in-house marijuana use, arguing that he had failed to present it in a timely fashion. But in his dissenting opinion Justice Levinson suggested that such a right indeed exists.
The framers of Hawaii's constitution meant to limit criminal sanctions to cases where people are harmed, Levinson argued. "The issue is whether... a fundamental right to privacy... constrains the state from criminalizing mere possession of marijuana for personal use. My thesis is that it does," Levinson wrote.
Sunderland's attorney, public defender Deborah Kim, said she planned to ask the high court to address the privacy issue. "The court has ducked the question of whether the right to privacy prevents the police from enforcing marijuana laws when someone is using marijuana in their home for religious purposes," Kim said. "The question is still very much open."