With the 2008 presidential election now less than a year away, the campaigns for the Democratic and Republican presidential nominations are already in full swing. This week Drug War Chronicle examines where the Democratic candidates stand on drug reform issues, and just what it says about the state of the movement and the prospects for change. Next week we'll cover the Republicans.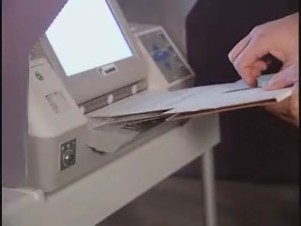 The Chronicle has sent each campaign a request for an interview and a list of questions on a variety of drug policy topics ranging from marijuana (decrim and medical marijuana) to the crack-powder cocaine sentencing disparity to the allocation of federal anti-drug spending and drug-related foreign policy issues (Afghanistan, Mexico, the Andes). None have yet provided detailed responses or agreed to interviews, but if they do in the future, we will let you know.
[Editor's Note: The Kucinich campaign has now sent a pro forma response and the Richardson campaign has sent a response saying "Governor Bill Richardson has a strong record on drug policy" and citing his medical marijuana record, but adding that the campaign cannot respond to the questionnaire.]
So, what are the Democratic contenders saying about drug policy on the campaign trail? The short answer is: not much. Most campaign web sites do not even mention drug policy. And aside from a question about marijuana decriminalization during last week's MSNBC debate (only Dodd and Kucinich supported it; Gravel wasn't there) and a few stories generated by Granite Staters for Medical Marijuana, who have managed to ask every candidate whether they would stop the DEA raids on California medical marijuana providers (they would), drug policy has mainly been noticeable by its absence from the discourse.
There will be some discussion of that below, as well as some analysis of what the state of the field means for drug policy, but first, let's take a look at the candidates and their drug policy records:
US Senator Joe Biden: Biden is the candidate with the most burnished drug policy credentials; unfortunately, most of them bad. Working within the Senate Judiciary Committee, Biden was responsible for creating the Office of National Drug Control Policy and passage of the RAVE Act, as well as supporting numerous bills to raise penalties for drug offenses. Biden touts his tough positions on his campaign web site. "Joe Biden has worked to increase penalties for dealing drugs within 1,000 feet of schools, created the Drug Czar office in the White House, and was an important voice in classifying steroids as drugs and has worked to keep them out of the hands of students," he brags. Biden also touts putting 100,000 cops on the street. On the plus side, he has introduced a bill to redress the disparity in sentencing for crack and powder cocaine offenses, as well as the Second Chance Act, which would provide housing, drug and alcohol treatment, job training, and other services to ex-offenders fresh out of prison. Biden does not support decriminalization.
US Senator Hillary Clinton: Clinton's campaign web site does not mention crime or drugs, and she has been relatively silent on the issue on the campaign trail. But during a July debate she responded to a question about high incarceration rates among black men by saying it could only be tackled by ending racial profiling, mandatory minimum sentencing, the sentencing of nonviolent offenders to prison, and dealing with the disparity between crack and powder cocaine sentences. She made similar remarks the month before, and has supported treatment programs and drug courts. She does not favor decriminalizing marijuana, and she has been noncommittal on ending the ban on federal funding of needle exchange programs.
US Senator Chris Dodd: Dodd does not mention drugs or crime on his issues page, but has called for the decriminalization of marijuana as well as allowing medical marijuana. He has a history of voting against increased penalties for drug offenses and international funding for drug control, although he has supported Plan Colombia spending that benefits helicopter manufacturers in Connecticut.
Former US Senator John Edwards: Edwards does not mention crime or drugs on his issues page, but he adopted an apparently progressive position in 2004: "He also would have us shrink our bloated prison population and return its present members more successfully to society by better distinguishing non-violent drug crimes from other offenses; restoring abandoned treatment and training options; and re-enfranchising those who have done their time." Yet Edwards refuses to entertain marijuana decriminalization, saying recently it would "send the wrong message." He has advanced on the medical marijuana issue, now abandoning his 2004 position supporting DEA raids on medical marijuana providers.
Former US Senator Mike Gravel: Gravel supports legalization of drugs. As he says on his issues page, "The War on Drugs has been a failure. It is time to end prohibition and start treating addiction as a public health problem."
US Representative Dennis Kucinich: Kucinich does not mention crime or drugs on his issues page, but has taken a strong progressive stand in the past. On his 2006 congressional campaign web site, he wrote: "I agree with the many law enforcement officials and experts in the field that we must find a new way of dealing with illegal drugs. I have studied the issue for decades and recognize that our "War on
Drugs" has failed… Prison should be for people who hurt other people, not themselves. We don't jail people for merely drinking. We jail people when they drink and drive or hurt another human." Kucinich supported marijuana decriminalization during last week's debate.
US Senator Barack Obama: Obama's issue page contains nothing about drug policy. He has admitted to using marijuana and cocaine as a youth, but does not support decriminalization of marijuana. In recent months, Obama has criticized racial disparities in the criminal justice system, saying he would review mandatory minimum sentencing, the crack-powder cocaine sentencing disparity, and seek rehabilitation instead of imprisonment for first-time drug offenders. Last summer, he said he supports lifting the federal ban on funding for needle exchanges.
Governor Bill Richardson: Richardson does not mention drugs or crime on his issues page. As governor of New Mexico, Richardson fought hard and successfully to make medical marijuana legal there, prodded state agencies to actually enact the program, and has harshly criticized a joint local law enforcement-DEA raid on a New Mexico medical marijuana patient. Richardson does not support decriminalization. While he has at times called for harsh drug war measures, such as mandatory jail sentences for drug sellers (1996), and has decried legalization (2002), he has also consistently called for treatment and drug courts over enforcement and incarceration.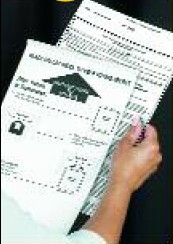 Drug reform leaders and watchers are not overly impressed with the Democratic field, but some of them see limited progress. Others are not so sure.
"Unfortunately, when you get to the presidential level, it seems the best we can get out of the candidates is baby steps," said Bruce Mirken, Communications Director for the Marijuana Policy Project (MPP). "If you watch the debates, with the notable exception of Gravel and Ron Paul, the answers are all focus-grouped to death. As far as the major candidates go," Mirken predicted, "the Democrats will be cautious and the Republicans likely to be aggressively bad."
"The fact that drug policy just isn't that big an issue in the campaign cuts both ways," said Bill Piper, director of national affairs for the Drug Policy Alliance. "On the one hand, that means nobody is addressing our issues. On the other hand, because it's not getting much attention, there are few opportunities for candidates to compete to see who can develop the worst proposals," he said.
"This shows that the candidates are still afraid of looking soft on drugs and crime," said Piper. "There needs to be a mainstream candidate who talks about drug reform and wins. They don't even have to win because of drug policy, they just don't have to lose because of it. Then the logjam might burst."
"Drug policy reform is still a minor issue," said Eric Sterling, executive director of the Criminal Justice Policy Foundation. "It's not a high profile issue because there are much more serious issues confronting the country -- war, the economy, education, heath care, taxes, global warming."
But drug reformers bear some blame, too, Sterling said. "Drug policy reform has not been able to find a way to frame the issue in a compelling way to the general public or to the key interest groups that need to be addressed in the campaign discourse," he said. "The drug reform movement needs to get out of its comfort zone. "It is a movement extremely skilled at speaking to the converted and quite content to do that. It needs to take many more risks to speak to undecided audiences in the terms that are important to them," Sterling argued.
Expecting progressive drug policy stances from mainstream Democrats is a fool's errand, said Kevin Zeese, a long-time drug reformer who ran a third party candidacy for a US Senate seat in Maryland in 2006. "You can't expect the Democratic Party to save the drug policy issue," he said, citing history as well as the current crop of candidates.
"I can't think of a Democratic president who has been good on our issue," Zeese said. "Carter gave a speech about decriminalizing, but then he sprayed paraquat. Clinton ran to the right by appointing a general to be drug czar," he reminded.
"Kucinich and Gravel are good, but the only candidate with even a remote chance of winning who has said anything positive is Chris Dodd," Zeese sized up the candidates. "The rest of the crew are pretty ugly: Biden is an architect of the modern drug war; Obama comes clean on his own drug use, but wants to prosecute people who do what he did; Hilary is good at avoiding the issue, but her husband's record is not a good sign -- what Plan Colombia would she concoct?" Zeese asked.
"The Democratic Party always needs to show it's tougher than the Republicans on issues like drug policy; they're afraid to do the right thing and follow an approach that makes sense from the public health and human rights perspectives, which is to bring drugs within the law and control them," Zeese argued.
"Some of us are not likely to have anybody to vote for for president," said Keith Stroup, founder of the National Organization for the Reform of Marijuana Laws (NORML). "If everyone who smoked or has friends or family were willing to not vote for someone who likes to treat us like criminals, pot would be legal in four years or less, but it's a third tier issue. I won't vote for someone who wants to lock me up, but most Americans have more important issues, and they end up voting for someone who may be terrible on our issue."
There is work to be done, Mirken said, but some progress is already evident. "Our job as a movement is to convince them that the public is ready to start rethinking some of these laws, particularly around marijuana, where you starting to see solid evidence that the public is ready for change, as we saw this again this week in Denver. But that's going to require a lot more state and local votes; I think this has to bubble up from the ground before we see major candidates embracing reform."
Small signs of change are evident even at the presidential campaign level, Mirken said. "We've been focusing on medical marijuana, and this year all the Democrats and even two of the Republicans are saying they would call off the DEA raids in states where it is legal. That's significantly better than four years ago. And it's a little bit encouraging that at least two of them are willing to consider decriminalization."
Drug policy has been a marginal issue so far, but that could change, especially if one candidate or another decides he can gain an advantage by looking "tough on drugs." That may be more likely to occur during the general election campaign.
"The fact that drug policy hasn't been an issue so far doesn't mean it won't be used as one in the general election," said Sterling. "What if someone like Rudy Giuliani wants to use it to burnish his domestic crime-fighting credentials? Would a Democrat in the general election say 'Rudy, you're 25 years out of sync, we need treatment for drug addicts, not prison'? Maybe."
But the challenge for the Democrats is to appear strong and tough, said Sterling, and drug policy could be sacrificed. "The Democrats will be saying we need to get out of Iraq, but they may want to buffer that by being tough on other issues, like drugs."
Sterling is already looking past next year's elections, and other drug reformers should be, too, he said. "The next question is what will policies be beginning in January 2009," said Sterling. "Drug policy reformers need to be thinking about what real legislative efforts are possible, who should be the nominees to key positions, and whose interests can be mobilized to help us achieve our goals."