With former Thai Prime Minister Thaksin Shinawatra deposed this fall by a military coup, the victims of his bloody effort to stamp out drug use in 2003 may at last see some justice. According to Thai human rights and legal groups, as many as 2,500 people were summarily executed as drug users or traffickers by Thai police enforcing Thaksin's vow to wipe out drugs in Thailand.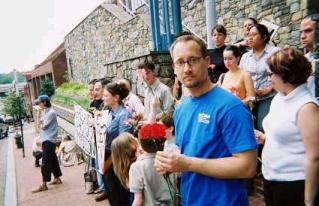 New Prime Minister Gen. Surayud Chulanont has vowed to reopen at least 40 cases of murders where families formally complained to the Thai Lawyers Council and the National Human Rights Commission. If these early cases produce results, it is expected that more of the families of those killed will come forward to make formal complaints. The previous government eventually identified some 2,598 murders where friends or family members blamed drug-fighting police, but no one has ever been prosecuted, let alone convicted, for those crimes.
The effort to bring Thaksin and his flunkies to justice is being spearheaded by former Senator Kraisak Choonhavan, a long-time human rights campaigner. Kraisak has called for the prosecution of Thaksin and other high officials in lieu of going after foot soldiers. Kraisak's campaign has been joined by the Thai Lawyers Council's co-chairman for human rights, Somchai Homla, who called for serious investigations of human rights violations during Thaksin's drug war.
Gen. Surayud has apparently learned some lessons from Thaksin's bloody attack on drug users. Last week, he warned police and anti-drug authorities to scrupulously uphold the law in conducting anti-drug campaigns. ''Our work must stick to human rights and the rule of law. We will not do anything illegal. As state officials we have to make this matter clear first,'' he said in a speech to some 300 senior police and anti-drug officials.
But Gen. Surayud is, like his predecessor, still conducting anti-drug campaigns. At least he has promised to use peaceful methods and ordered an evaluation of the latest campaign after six months. Hopefully human rights campaigners will not have to soon level their protests against him.