Three undercover Atlanta police officers who kicked in the door of an elderly Atlanta woman to serve a no-knock search warrant for drugs were shot and wounded when the woman opened fire on the intruders. They returned fire, killing 92-year-old Kathryn Johnston inside her home.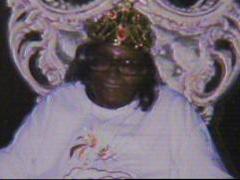 Friends, neighbors, and relatives of the woman described her as a long-term neighborhood resident who was feeble and frightened, rarely letting even friends and neighbors enter her home, which she kept locked. She apparently opened fire as the police raiders broke through burglar bars on her front door. Johnson fired five shots from a revolver, wounding the three officers before she was killed by two shots to the chest.
As anger and concern grew in the community, Atlanta police worked urgently to explain and justify the killing. During a Wednesday press conference, Assistant Police Chief Alan Dreher said police had purchased drugs from an unknown man earlier in the day at the Johnston residence and returned the same evening with a no-knock search warrant. That man was not found, but police said they found an unspecified amount of an unspecified controlled substance inside the home. Police originally said they knocked and announced their presence before entering the home, but that is now in doubt.
"It was a very tragic and unfortunate incident," said Assistant Chief Dreher, who added that Johnston was not suspected of selling drugs and that police knew nothing about her.
He got no argument from local activist the Rev. Markell Hutchins on that point. "This is one of the most tragic cases of police-involved use of force, not only in Atlanta, but in the nation," said Hutchins, who had counseled the family, and set up a meeting with a law firm. "It appears Mrs. Johnston was a model citizen. A good citizen and a matriarch of the community," he told the Atlanta Journal-Constitution.
"A confrontation with police and a 92-year-old woman don't go together," echoed State Rep. "Able" Mable Thomas (D-Atlanta).
Although Assistant Chief Dreher promised "a complete, thorough investigation" of the killing, neighbors and community activists did not wait to take to the streets. On Wednesday evening, more than a hundred people gathered in front of the Johnston home for a candlelight vigil to demand justice in the case.
Johnson is only the latest victim of overzealous law enforcement in police raids gone bad, the vast majority of them related to drug law enforcement. See "Overkill: The Rise of Paramilitary Police Raids in America" by Cato Institute analyst Radley Balko for an overview of the subject.