As part of last Friday's passage of the reauthorization bill for the Office of National Drug Control Policy (ONDCP), Congress authorized the testing of mycoherbicides -- toxic, fungal plant killers -- for use against illicit drug crops in Latin America. But in what the Drug Policy Alliance (DPA) called a "significant reform," the legislation was modified to restrict testing to laboratories in the United States.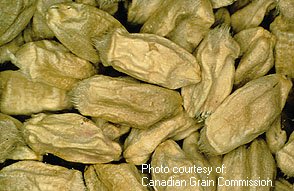 The brainchild of drug warriors Reps. Mark Souder (R-IN) and Dan Burton (R-IN), the measure passed the House in July 2005. Thanks to the efforts of Sens. Orrin Hatch (R-UT) and Joe Biden (D-DE), it was attached to the ONDCP bill and passed last week.
As DRCNet reported earlier this year, government agencies are not jumping on the mycoherbicide bandwagon. Agencies including the Florida Dept. of Environmental Protection, the Department of Agriculture, the State Department, the CIA and even the DEA, have rejected the idea as dangerous for health and the environment as well as likely to meet with resistant strains of poppy and coca against which it would be ineffective.
DPA began organizing against the measure this spring, and when it got fast-tracked this month, drug reform groups including DRCNet, DPA and others raised the alarm. "This a huge victory because it means the people and environment of Latin America will be protected," a DPA bulletin noted. "We have you to thank for this reform because so many of you called Congress asking for the provision to be changed."