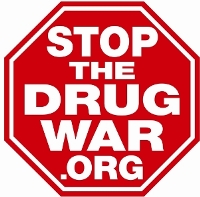 The White House rolls out a National Response Plan for the emerging threat of fentanyl combined with xylazine.
It looks like there will be no medical marijuana for North Carolina this year, Minnesota's program adds 19 new qualifying conditions to its already lengthy list, and more.
We have a pair of Customs and Border Patrol miscreants this week, and more.
Amsterdam wants a city district to be part of a national regulated marijuana supply experiment, Florida's attorney general challenges a marijuana legalization initiative, and more.
A British festival organizer is reaming the Home Office over its sudden requirement that pill testing efforts be licensed, another Republican politician wants to use the US military to fight Mexican drug cartels, and more.
Maryland saw a big opening weekend for legal marijuana sales, Oklahoma medical marijuana operators are suing regulators over a new fee schedule, and more.
A bipartisan marijuana legalization bill is filed in Pennsylvania, New York puts legal weed sales at farmers markets on hold, and more.
Florida's governor signs a bill allowing medical marijuana patients to use telehealth, a trio of Pennyslvania medical marijuana bills is heading for a Senate floor vote, and more.
Virginia's GOP governor indicates he is not interested in legal marijuana sales, a New York city has to pay for firing a medical marijuana patient, and more.
Oregon's most populous county backs away from a widely criticized harm reduction program, California pot companies tied to fake labor unions could lose their licenses, and more.
Permission to Reprint:
This issue of Drug War Chronicle is licensed under a modified
Creative Commons Attribution license
. Articles of a purely educational nature in Drug War Chronicle appear courtesy of DRCNet Foundation, unless otherwise noted.