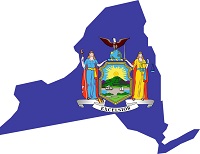 The drug czar's office is making misleading claims about the origin of heroin addiction, and that has consequences.
A sticky-fingered Louisiana lawman heads for prison, so does a cocaine distributing Texas bailiff, and more.
Colorado has raked in a billion dollars in cannabis tax revenues, Cincinnati decriminalizes, Bonaroo harm reduction protest, Pompeo pushes Colombia coca crop spraying, and more.
The New York legislature has less than a week to get marijuana legalization done, a bid to open research on Schedule I drugs dies in the House, the Brazilian government appears to be suppressing a drug use survey that undercuts its war on drugs, and more.
California officials are cutting legal operators some slack in a bid to boost the marijuana industry, Virginia's attorney general calls for marijuana decriminalization, West Virginia is demanding students seeking free community college tuition undergo drug testing, and more.
New York lawmakers only have until tomorrow to pass a marijuana legalization bill, China gripes about legalization in the US and Canada, the movement to decriminalize psychedelics is spreading, and more.
The House could vote on a series of marijuana amendments soon, New York's bid to legalize marijuana this year runs out of time, Colombia's president says the spraying of coca crops (and farmers) with herbicides will recommence soon, and more.
Corey Booker wants to grant clemency to thousands of federal drug prisoners, a pair of drug reform amendments pass the House, the Russians move to start cultivating marijuana and opium, and more.
Permission to Reprint:
This issue of Drug War Chronicle is licensed under a modified
Creative Commons Attribution license
. Articles of a purely educational nature in Drug War Chronicle appear courtesy of DRCNet Foundation, unless otherwise noted.