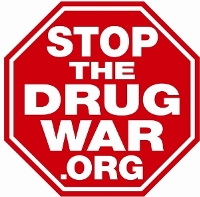 Prohibitionists file a legal challenge to a Missouri legalization initiative, a Nebraska medical marijuana initiative signature-gathering campaign comes up short, and more.
A bipartisan coalition of senators is demanding justice for another American medical marijuana user imprisoned in Russia, a Nebraska senator vows to file a medical marijuana bill next year after an initiative campaign came up short, and more.
Colombia's new president says he will not extradite drug traffickers who quit the trade and comply with surrender conditions, a California bill to protect employees who use marijuana off-the-job is moving, and more.
Permission to Reprint:
This issue of Drug War Chronicle is licensed under a modified
Creative Commons Attribution license
. Articles of a purely educational nature in Drug War Chronicle appear courtesy of DRCNet Foundation, unless otherwise noted.