Human Rights Challenge: Judicial and Extrajudicial Drug War Killings, in a Time of Authoritarianism
side event at the UN High Level Political Forum on Sustainable Development
Church Center of the United Nations, 1st Avenue & 44th Street, 10th Floor
July 16, 2018, noon-2:00pm ET
RSVP to [email protected] (requested but not required)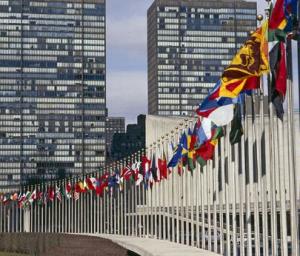 The rise of authoritarian or authoritarian-leaning political figures has been accompanied, in some cases driven, by calls for both sanctioned and extra-legal government violence in their crime and drug policies. The most noted example is that of extrajudicial drug war killings in the Philippines under President Rodrigo Duterte. But similar killings have begun in Indonesia and Bangladesh, and high-level political figures in countries including Malaysia and Turkey have called for extra-legal violence by law enforcers. In March of this year, President Trump called for the death penalty for some drug offenses, and Attorney General Sessions issued a memo calling for use of two never prosecuted drug death penalties provisions of dubious constitutionality.
A devolution into governmental barbarism would threaten the achievement of a variety of components of the UN's Sustainable Development Goals for 2030, in the areas of health, rule of law, equal justice, peace, and strong institutions.
This panel will discuss what the needed partnerships may be for fending off such a scenario. Sectors or institutions of possible discussion include the ICC, UN human rights bodies, national human rights institutions, courts, public interest/human rights law, drug abuse services, the philanthropic sector, and media, among others. The event is the third in a series, the first two of which took place at the Commission on Narcotic Drugs 2017 and 2018 meetings in Vienna.
Speakers (subject to change):
Justine Balane, International Secretary, Akbayan Youth, Philippines (via Skype)
Agnès Callamard, UN Special Rapporteur on Extrajudicial, Summary or Arbitrary Executions (via Skype)
Senator Risa Hontiveros, Republic of the Philippines (video – invited)
Jason Wright, Professor of Practice, Washington & Lee School of Law
Moderated by David Borden, Executive Director, StoptheDrugWar.org
Sponsored by DRCNet Foundation (AKA "StoptheDrugWar.org"). Cosponsored by:
Asian Network of People Who Use Drugs
Dianova International
Ecumenical Advocacy Network on the Philippines
FAAAT.net - French Alternatives on Addiction And Toxicomanies
Fields of Green for All
Filipino American Human Rights Alliance
Help Not Handcuffs
Housing Works
International Coalition for Human Rights in the Philippines
Netherlands Drug Policy Foundation
New York NGO Committee on Drugs
Northern California Chapter, National Ecumenical-Interfaith Forum for Filipino Concerns
REDUC - Brazilian Harm Reduction and Human Rights Network
Samuel DeWitt Proctor Conference
Students for Sensible Drug Policy
United Methodist Church-General Board of Church and Society
Zimbabwe Civil Liberties and Drug Network
Looking for the easiest way to join the anti-drug war movement?
You've found it
!