Just moments ago, the Florida Supreme Court issued an opinion approving a medical marijuana initiative for the November ballot.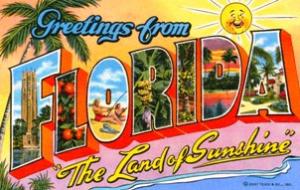 The initiative, the
Use of Marijuana for Certain Medical Conditions
constitutional amendment, has already been certified as qualifying for the ballot by state election officials. They have validated more than 710,000 signatures; the initiative only needed 683,000.
Because it is a constitutional amendment, as opposed to a statutory initiative, it will have to get 60% of the vote to be approved.
But it now looks like medical marijuana is on the verge of a breakthrough in the previously solid South, and in the South's most populous state, at that.
Kudos to People United for Medical Marijuana/United for Care for overcoming significant odds and actually getting this sucker on the ballot.
Looking for the easiest way to join the anti-drug war movement?
You've found it
!