The Florida Department of Elections reported today that the Use of Marijuana for Certain Medical Conditions initiative has more than enough valid signatures to qualify for the November ballot.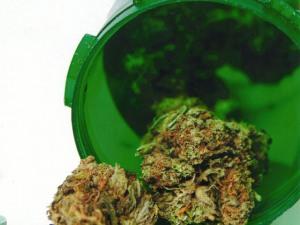 The department reported more than 710,000 valid signatures; 683,000 were needed. The initiative campaign earlier said it had gathered more than 1.1 million raw signatures.
The campaign led by People United for Medical Marijuana still must overcome one more hurdle before the initiative can appear on the ballot. The state Supreme Court is currently considering a challenge to the initiative from state Attorney General Pam Bondi (R), and will decide by April 1 whether her objections are valid.
If the initiative makes the ballot and passes, that will open up a huge fissure in what had previously been the solidly anti-medical marijuana South.
Looking for the easiest way to join the anti-drug war movement?
You've found it
!