Due to out-of-town visitors, I have tour guide duties this afternoon, so I won't have time to get around to the Chronicle AM. But...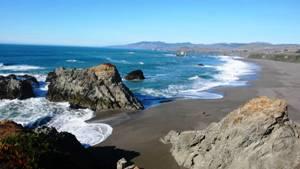 I do have a new CBS poll on attitudes toward marijuana policy to write about.
And we have our first drug war fatality of the year to report.
I'll try to get them both up before I have to take off today.
My visitors want to see the Sonoma Coast, where tides are expected to be dramatic today.
Looking for the easiest way to join the anti-drug war movement?
You've found it
!