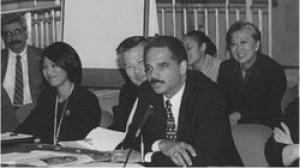 The Obama administration may issue hundreds or even thousands of sentence commutations in drug cases,
it was reported today
.
Watch Attorney General Eric Holder's video speech about it, posted this morning.
Phil is driving home from Denver at this time, but will be doing a feature story on this, as well as on marijuana legalization in Colorado (he visited on 4/20), later this week.
Looking for the easiest way to join the anti-drug war movement?
You've found it
!