It was a banner day in Annapolis Monday, where legislators, working against an end-of-session deadline, managed to pass both marijuana decriminalization and medical marijuana expansion bills.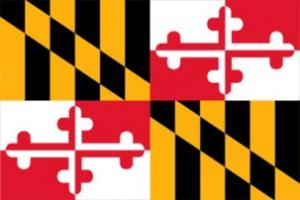 Working around obstinate reform foe Rep. Joe Vallario (D-Prince Georges), who initially detoured the decrim bill into a study bill, the legislature approved
Senate Bill 364
and
Gov. Martin O'Malley (D) says he will sign it
.
The bill decriminalizes up to 10 grams of marijuana for adults 21 and over. A first offense will result in only a $100 citation. A second offense will result in just a $250 fine, but a third offense would require an appearance in court and possibly drug treatment.
Also on Monday, the House and Senate reached final agreement Monday on a bill that would create 15 licenses for medical marijuana growers. The measure is Senate Bill 963. It also would allow dispensaries to operate and let growers sell the medicine directly. Passage of the bill into law would make Maryland a full-fledged medical marijuana state.
Two marijuana reform measures pass in one session. Too bad legalization didn't. But it is coming.
Looking for the easiest way to join the anti-drug war movement?
You've found it
!