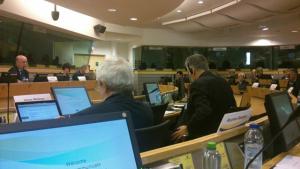 The European Commission has proposed new procedures that would fast-track its ability to criminalize or otherwise regulate new drugs, according to a
report by the Hungarian Civil Liberties Union's Peter Sarosi
, who attended a public hearing by the European Economic and Social Council (EESC) in Brussels last Wednesday.
Peter spoke at the hearing and recommended the EC refocus its attention from law enforcement to public health, and instead of adopting the EC proposal to follow the example of New Zealand by regulating rather than prohibiting the drugs.
More on this soon.
Looking for the easiest way to join the anti-drug war movement?
You've found it
!