Prof. Kleiman has responded to concerns raised over his remarks during the Prop 19 campaign in California, predicting that Prop 19 would cause prices to plummet and that the feds would have had to intervene in ways going beyond how they've dealt with the medical marijuana trade. He doesn't see that happening in Washington State; he thinks it may well happen in Colorado. He called it a "fair question."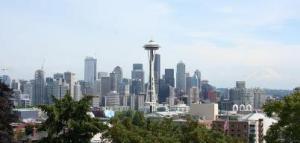 Kleiman did not address the argument I raised in my post last night for why I doubt his analysis. I reasoned that continuing federal prohibition would have prevented Prop 19 from causing the kind of price drop from occurring in California, in the same way that the extensive medical marijuana industry hasn't seen price drops -- because it's too risky to create the industrial level grows and distribution systems that would be needed to achieve that kind of price drop -- a point raised by his coauthors during recent talks and fora.
I'm not making anything out of the fact that Kleiman hasn't addressed that point, by the way -- I don't know that he's read my post yet, and that particular point did not appear in the mainstream media articles he surely did read. Nor do I think that much should be made of it in 2013. But that's how I see that particular point, and therefore how I view that two and a half year old editorial.
I'm still cautiously optimistic, after reading the response, maybe even a little "excited" (I confess) as Kleiman wrote that he and his colleagues are feeling. Some of my colleagues have commented, and I tend to agree, that a cautious approach to implementing the Washington initiative is what will have the best chance of threading the federal needle and moving legalization forward -- especially in Washington, where the law allows for fewer licensed sales outlets and doesn't have home growing as Colorado does. And Washington or parts of it may provide our best shot at getting something resembling meaningful federal cooperation.
Some of my colleagues probably disagree with me, and many undoubtedly feel we should be wary. As a practical matter, I agree that we should be wary -- it's our responsibility as advocates to be wary, whoever the state decides to bring in. But it's also not like we get to decide who does the work on this -- our direct power to influence this ended on election day -- and I wasn't really expecting it to be someone from the all-out legalization camp.
As I wrote last night, time will tell -- about Kleiman et al's work, and about the future of I-502 and marijuana legalization in Washington State.
Looking for the easiest way to join the anti-drug war movement?
You've found it
!