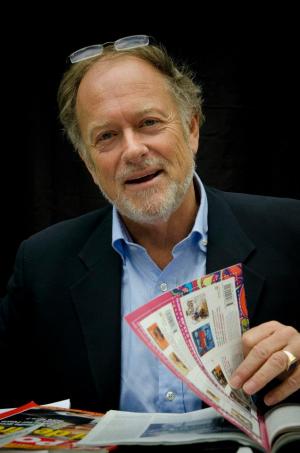 Our friends at the Hungarian Civil Liberties Union have a
fascinating interview with former EU drugs commissioner Carel Edwards
online. He explains that the EU -- an overarching body whose powers are limited relative to its individual member countries -- has only "soft power" on drug policy (or "drugs" policy as they call it there), but he feels they've used it effectively, in ways that point away from the criminalization model. Two quotes stood out for me:
"[D]ecriminalizing possession is not in the EU strategy, but if you take the EU strategy as a whole, the clear conclusion is that all-out prohibition is ineffective, expensive and not supported by any evidence base."

The EU can't enact decriminalization itself, but through the thrust of its strategy they provide political ammunition to policymakers who would like to move their national policies in that direction -- in countries that are EU members as well as countries applying for EU membership.
This is what he had to say about the United States on drug policy:
"With the US, we tend to disagree on a lot of things -- we've had the US against us in Vienna [where the UN drug agency is headquartered] for quite a few years. The US is allergic to a lot of the European evidence-based approach and appears to be far more interested in supply reduction then in harm reduction. And it's not very fussy about human rights."

Relatedly, there are some very enlightening articles on both of those topics in a recent London School of Economics IDEAS special report, Governing the Global Drug Wars. (This is one of the two reports whose hardcopies we're providing as part of our latest membership offer.) Another big of StoptheDrugWar.org promotion: check out speeches by (now former) Member of the European Parliament Marco Cappato at our 2003 conference in Mexico, "Out from the Shadows: Ending Drug Prohibition in the 21st Century."
Looking for the easiest way to join the anti-drug war movement?
You've found it
!