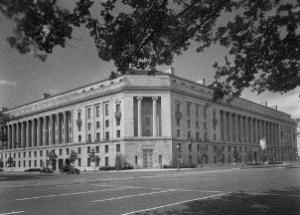 As promised
, Judiciary Committee chairman Sen. Patrick Leahy (D-VT) has scheduled hearings on marijuana policy. "
Conflicts between State and Federal Marijuana Laws
" will take place September 10 at 10:00am EST in Hart 216. The page has a webcast button. No witness names have been posted yet.
One option that may get discussed is the idea for the federal government to sign contracts with states agreeing to permit their legal systems to move forward if the states commit to moving against illegal growers who are exporting outside their states. Mark Kleiman, who is consulting on I-502's implementation for Washington State, suggested it in an article published last wee in the Journal of Drug Policy Analysis, according to The Seattle Times (hat tip Center for Legal Cannabis). The idea was floated by Stuart Taylor at a forum I attended at the Brookings Institution last April, "Marijuana Legalization: Are There Alternatives to State-Federal Conflict?" Taylor published a paper on it for Brookings last spring, who points to a provision of the Controlled Substances Act that makes it possible for the government to do without congressional action.
Also of relevance: state officials in Washington and Colorado believe the Dept. of Justice has given "tacit approval" for their legalization systems moving forward, according to a report by Talking Points Memo.
Looking for the easiest way to join the anti-drug war movement?
You've found it
!