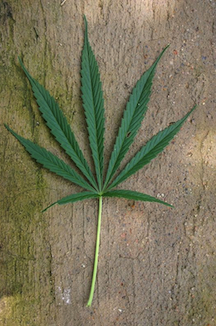 Of all the fascinating reactions I've seen to Colorado and Washington's successful marijuana legalization initiatives, this is by far the most extraordinary.
MEXICO CITY — Mexican President Felipe Calderon says the legalization of marijuana for recreational use in two U.S. states limits that country's "moral authority" to ask other nations to combat or restrict illegal drug trafficking.

Calderon says the legalization of marijuana in Washington and Colorado represents a fundamental change that requires the rethinking of public policy in the entire Western Hemisphere. [Washington Post]
One gets the feeling that Mexican leaders have been desperate for any excuse to begin drawing back from the bloody drug war clusterf$%k we've sucked them into. After all, it's pretty damn ridiculous for Mexicans to die in a failed effort to keep marijuana out of the hands of Americans who actually want marijuana.
Imagine that you're Felipe Calderon, a long-serving and faithful puppet of the American drug war juggernaut, and you look up and see something like this unfolding even as your own people are dying in the streets. To say that we've lost our "moral authority" here is an understatement. We never had any to begin with.
Listen closely and you might make out the whispers of the drug war's dumbfounded defenders as they continue struggling to form a response. The moral authority in American drug policy is being reclaimed bravely by the American people themselves, and the message they've sent is now echoing around the world.
Looking for the easiest way to join the anti-drug war movement?
You've found it
!