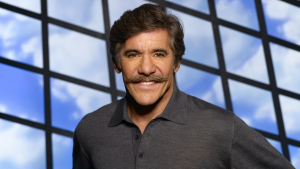 Geraldo Rivera
isn't a big fan
of the latest TSA procedures, which resulted in this rather surprising comparison:
"I'm offended like I was offended during the drug war when my mustache made me the person who was targeted."
I hadn't heard that one before. Geraldo should launch a campaign to end facial bias in drug enforcement. I'm serious, actually. That story would sit at the top of Reddit.com for at least a week.
Looking for the easiest way to join the anti-drug war movement?
You've found it
!