A new Rasmussen poll finds 43% of American in favor of legalizing marijuana, with 42% opposed. But what really got my attention was this stat on attitudes about whether legalization is likely to happen:
However, 65% believe it is at least somewhat likely marijuana will be legalized in the United States in the next 10 years. Just 28% do not expect this to happen.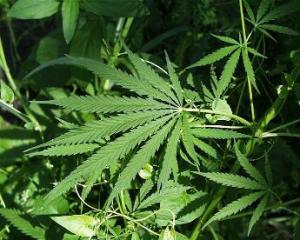 In the absence of past polling data on this same question I can only speculate, but I'd guess we've made massive gains in terms of public perception regarding the likelihood of legalization. I can't even begin to tell you how many people I've met over the years who've insisted vociferously that such a thing could never occur. It's a familiar argument, but one you don't hear so often as of late.
This emerging sense of optimism is more than just a measure of our success. Upon taking hold, it becomes a weapon more potent than any talking point at our disposal. This movement was formed in the drug war's darkest years by people whose belief in justice overcame the intimidating specter of the prohibitionist empire. We've gone from a fringe movement of academics and weirdos to a massive coalition that spans the political spectrum and shapes the public debate. This was possible only because we believed it could be done, and each new victory is a critical step towards inspiring and activating those who have yet to join our ranks.
At the same time, we have much to gain by driving our opponents to desperation or disillusionment. The political favor once enjoyed by prohibitionist politicians is nowhere to be found and the inherent violence and abuse of modern drug enforcement is chronicled by the press in vivid detail. Those who persist in defending such madness are increasingly met with skepticism and condemnation, further eroding incentives for drug warriors who aren't well compensated for their time. All of this might explain why today's anti-legalization advocacy is so often carried out by
idiots
who know as little about basic grammar as they do about marijuana.
Looking for the easiest way to join the anti-drug war movement?
You've found it
!