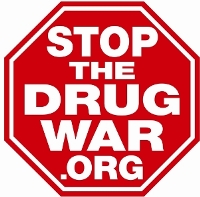 The city of Washington Court House is using a creative reading of state criminal statutes to charge overdose victims with a crime. It only wants to help, it says.
Arkansas' governor signs a package of medical marijuana regulation bills, a West Virginia medical marijuana bill is just a vote away from final passage, and more.
It's jail and prison guards gone wild, plus a Wisconsin Department of Veterans Affairs cop gets in trouble for sticky-fingers.
A marijuana legalization bill gets filed in Delaware, a medical marijuana bill gets fast tracked in West Virginia, a South African court rules to free the weed, the Argentine Senate okays CBD cannabis oil, and more.
President Trump signs a bill that will expand the drug testing of people seeking unemployment benefits, the West Virginia House is taking up medical marijuana, Colorado legislators have crafted a plan to deal with any federal attack on recreational marijuana, and more.
The governors of the first four states to legalize marijuana have written to Washington asking to be left alone, decrim advances in Texas, asset forfeiture reform advances in Arizona, and more.
Kansas City votes to decriminalizes, a Maryland bill to expand medical marijuana business opportunities advances, so does a package of Maryland bills aimed at the state's opioid crisis, and more.
A Justice Department review of marijuana policy is underway, congressional overseers subpoena the DEA over its snitch program, California's governor moves to reconicle the state's legal and medical marijuana programs, and more.
Permission to Reprint:
This issue of Drug War Chronicle is licensed under a modified
Creative Commons Attribution license
. Articles of a purely educational nature in Drug War Chronicle appear courtesy of DRCNet Foundation, unless otherwise noted.