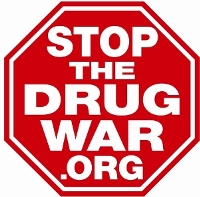 An unarmed young black man killed in a raid that netted two grams of weed was only the latest to die at the hands of police in drug war violence.
In a surprise move, the conservative American Legion comes out for marijuana rescheduling, Arkansas medical marijuana initiatives see lawsuits fly, Ohio is now a medical marijuana state, and more.
More jails guards go down, a Louisiana drug task force head gets nailed for ripping off the feds, a Memphis cop gets nailed for trying to extort an alleged drug dealer, and more.
Big city Texas prosecutors are increasingly dropping small-time pot cases, a Denver social use marijuana initiative qualifies for the ballot, kratom proponents move to block the DEA effort to place it on Schedule I, and more, including lots of international items.
New polls have good news for Arizona legalizers and better news for California ones, more lawsuits get filed over Arkansas and Oklahoma medical marijuana initiatives, the Philippines' murderous drug war continues apace, the Indonesia drug fighters want to imitate it, and more.
Alaska cannabis cafes are delayed again, Michigan legalizers strike out in court, Ohio becomes the latest medical marijuana state, and more.
Permission to Reprint:
This issue of Drug War Chronicle is licensed under a modified
Creative Commons Attribution license
. Articles of a purely educational nature in Drug War Chronicle appear courtesy of DRCNet Foundation, unless otherwise noted.