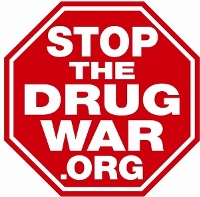 The expansion of medical marijuana at the state level should proceed apace again this year.
"License plate profiling" just got a slap-down from the 10th Circuit in Denver.
Which states will be voting on medical marijuana this year is becoming clearer, but is not completely settled; a new study finds that marijuana is not implicated with bad organ transplant outcomes, and more.
From Key West to Alaska, law enforcement and prison and jail guard misconduct is exposed. Just another week on the crooked cop front.
Despite what's been called "de facto legalization," California has arrested a half million for marijuana in the last decade; Tennessee's Music City moves toward decriminalization, a Montana anti-medical marijuana initiative has come up short, and more.
An effort to knock the Arizona legalization initiative off the ballot gets slapped down, a new Nevada poll shows a very tight contest for the legalization initiative there, a new study finds that marijuana use is not implicated in organ transplant problems, and more.
Marijuana reform foes in Arizona and Missouri go to court to try to block initiatives, a second Arkansas medical marijuana initiative is poised to qualify for the ballot, Duterte's festival of death continues apace, and more.
A Seattle heroin task force has endorsed safe injection sites, the Philippine Senate is holding hearings on the ongoing massacre of alleged drug users and sellers, Colombia coca growers are protesting over unfulfilled crop substitution promises, and more.
Michigan legalizers lose a court battle, Oklahoma medical marijuana advocates look to be heading for the ballot box, the 10th Circuit rules that having license plates from marijuana states is not sufficient reason for a stop and search, and more.
Permission to Reprint:
This issue of Drug War Chronicle is licensed under a modified
Creative Commons Attribution license
. Articles of a purely educational nature in Drug War Chronicle appear courtesy of DRCNet Foundation, unless otherwise noted.