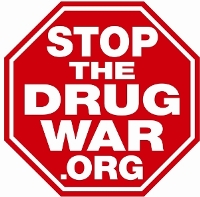 Obama has now commuted more sentences than the last nine presidents combined, but there are still nearly 18,000 commutation applications pending, and the clock is ticking.
A second Arkansas medical marijuana initiative is still alive (one has already qualified for the ballot), Boston gets its first dispensary, Minnesota chronic pain patients now qualify for medical marijuana, and more.
We have a real doozey from Oklahoma, jail guards go bad all over the place, and more.
Your correspondent was on vacation last week, but drug policy and the drug war weren't. Illinois has decriminalized marijuana possession, Republicans are shifting on marijuana prohibition, Minnesotans with chronic pain now qualify for medical marijuana, Floridians can now get naloxone without an individualized prescription, and more.
Civil society responds as the death toll mounts in the Philippines, Massachusetts politicians endorse marijuana legalization, a new study finds national legalization could bring in $12 billion a year for the feds, and more.
Obama commutes more drug sentences, Boston gets its first dispensary, more signs of how horrid South Dakota is on marijuana, Utah SWAT deployment data, and more.
UN drug agencies have joined civil society in condemning Philippine drug war killings, the world's largest drug consumption facility opens in Copenhagen, the California marijuana legalization initiative sues to have "false and misleading" ballot arguments removed, and more.
Arizona legalizers fight a lawsuit aimed at knocking them off the ballot, Washington rakes in the tax revenue from legal pot, asset forfeiture is in the news in California and New York, and more.
Permission to Reprint:
This issue of Drug War Chronicle is licensed under a modified
Creative Commons Attribution license
. Articles of a purely educational nature in Drug War Chronicle appear courtesy of DRCNet Foundation, unless otherwise noted.