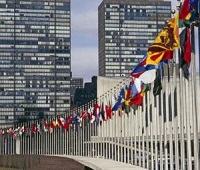 With limited gains expected at next week's UNGASS on Drugs, some interested parties are already looking years down the road.
Medical marijuana for veterans advances in the Senate, Pennsylvania is set to become the 24th medical marijuana state, things are busy in Ohio, and more.
Detroit's dope squad scandal continues to fester, a Louisiana head narc gets caught with his hand in the cookie jar, and more
Ted Cruz takes a states' rights line on marijuana policy, a Vermont House committee has amended the pot legalization bill beyond recognition, a counterculture icon dies, a new poll has plurality support for marijuana legalization in Great Britain, and more.
The Donald returns to one of his favorite themes, Arizona legalization initiative organizers have hit the 200,000-signature mark (they need 150,000 valid ones), patients in New York protest that state's restrictive medical marijuana law, Western Australia wants to force meth users into drug treatment without having to convict them of a crime first, and more.
Republican governors seek federal permission to drug test food stamp recipients, a Tennessee marijuana reform bill dies, a pair of New York medical marijuana improvement bills advance, so does the long-awaited Pennsylvania medical marijuana bill, and more.
Global celebrities and political figures call for change at the UN, Maine's pot legalization initiative remains alive, Pennsylvania is now set to become the 24th medical marijuana state, and more.
Permission to Reprint:
This issue of Drug War Chronicle is licensed under a modified
Creative Commons Attribution license
. Articles of a purely educational nature in Drug War Chronicle appear courtesy of DRCNet Foundation, unless otherwise noted.