The US and Colombian governments lay out areas of agreement in drug policy, new research shows that drug decriminalization did not increase overdoses in Oregon and Washington--but did cause arrests to drop--and more.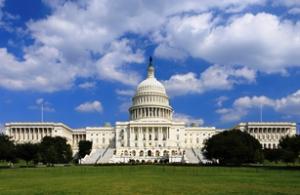 Marijuana Policy
SAFER Banking Act Passes Senate Banking Committee, Heads for Floor Vote. The long-desired bill aimed at opening the banking and financial sector to state-legal marijuana businesses is moving. The Senate Banking, Housing and Urban Affairs Committee voted Wednesday to approve the Secure and Fair Enforcement Regulation (SAFER) Banking Act (S.2860), clearing the way for a Senate floor vote.
"Forcing legal businesses to operate in all-cash is dangerous for our communities ... passing the SAFER Banking Act through committee is a historic moment in this body," said bill sponsor Sen. Jeff Merkley (D-OR).
"At this juncture, we believe this piece of legislation is ready for prime time after having had seven votes out of the House in the past," said Kim Rivers, CEO of Trulieve Cannabis. "Realizing this first vote out of the Senate signals strong bipartisan support from both chambers of Congress."
Drug Policy
Decriminalizing Drug Possession Not Linked to Higher Overdose Death Rates in Oregon or Washington. In recent months, several media outlets have investigated an Oregon law that decriminalized possession of small amounts of controlled substances, including heroin, cocaine, and methamphetamine, for some persons. The articles have included information suggesting that the law may be responsible for continued increases in overdose deaths.
Wednesday, new research led by NYU Grossman School of Medicine published online in JAMA Psychiatry suggests that in Oregon and Washington, two states that implemented drug decriminalization policies in early 2021, there is no evidence of an association between decriminalization and fatal drug overdose rates.
The findings are the result of a collaboration between the Center for Opioid Epidemiology and Policyy at NYU Langone, the Network for Public Health Law, and the Centers for Disease Control and Prevention (CDC). The research team's goal was to investigate whether fully or partially decriminalizing drug possession changed rates of overdose deaths in either state in the first year after the policy change.
"Our analysis suggests that state decriminalization policies do not lead to increases in overdose deaths," said Corey Davis, adjunct assistant professor in the Department of Population Health at NYU Grossman School of Medicine, a member of the Center for Opioid Epidemiology and Policy, and the study's senior investigator.
Another study published by Davis and colleagues last month found that the Oregon and Washington decriminalization policies dramatically reduced arrests for drug possession and did not lead to increased arrests for violent crimes.
"These two studies show that drug decriminalization measures in Oregon and Washington reduced arrests and did not increase overdose deaths. Taken together, these findings signal reduced harm to people who use drugs and possibly their communities as well," said Davis.
Foreign Policy
US, Colombia Counternarcotics Working Group Issues Joint Statement. After the third meeting of the US-Colombia Counternarcotics Working Group Monday and Tuesday, the two governments issued a joint statement touting their "common efforts to address the development of this group's work, taking into account the strengthening of democracy, the fight against corruption, the protection of human rights, peace efforts, climate action, public health, and a comprehensive approach to address the global drug problem."
The two governments called for "an approach based on public health and human security, with a long-term vision focused on saving lives and building a better future."
In particular, both parties agreed to the following:
Increase interdiction efforts in both countries, significantly increase joint training, capacity building activities, and intelligence sharing to strengthen Colombia's ability to combat transnational organized crime and multi-crime groups and enhance human security.
Expand efforts to combat money laundering and crimes against natural resources and the environment.
Reaffirm the will of both governments to continue cooperation to confront the global drug problem, including issues related to criminal activities associated with cocaine and synthetic drugs.
With regard to rural security, strengthen and increase judicial and police presence in rural areas.
Strengthen the implementation of strategies aimed at promoting the transition to licit economies in rural areas and Areas of Special Environmental Importance, such as the 3T model (Titling, Transition, Transformation) in municipalities to be prioritized for the implementation of a holistic approach to territorial transformation.
Provide licit economic development opportunities as alternatives to illicit crops, in conjunction with continued strategic eradication efforts.
Implement strategies to reduce the consumption of psychoactive substances and their associated impacts.
Strengthen metrics measuring the underlying causes of drug production and the dismantling of transnational narco-trafficking criminal networks.
Continue to work with the Colombian Ministry of Justice and Law and Ministry of Foreign Affairs towards identifying a coordination mechanism for the bilateral holistic strategy within the Colombian government.
International
Scottish Authorities Approve UK's First Safe Injection Site. Authorities in Glasgow have approved the first safe injection site in the United Kingdom. Glasgow's Integration Joint Board, which consists of National Health Service representatives and council officials, approved the planned facility Wednesday.
There is an opening target date of next summer for what will be a three-year pilot program.
The facility will "reduce drug-related harms" for individuals as well as providing them with "opportunities for treatment, care and recovery," said Dr Saket Priyadarshi, associate medical director of Glasgow alcohol and drug recovery services.
A safe injection site has been discussed for years to address the estimated 400-500 people injecting drugs in the city center and was able to move forward now after Scotland's senior law officer said users would not be prosecuted for possessing drugs while at the facility and the Home Office in London said it would not interfere.