A Texas CBP officer goes to prison for 44 pounds of cocaine, a California jail guard gets caught with 40 pounds of drugs, and more. Let's get to it: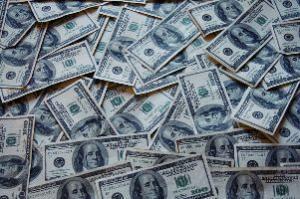 In Trenton, New Jersey,
a former Burlington County jail guard was arrested last Friday
for allegedly smuggling marijuana and tobacco into the jail. Abraham Olmedia, 27, went down after another guard smelled the odor of burning tobacco and a subsequent investigation pointed the finger at him. He is charged with Official Misconduct (Second Degree), Conspiracy to Commit Official Misconduct (Second Degree) and Providing Contraband to an Inmate (Disorderly Persons Offense).
In Riverside, California, a Riverside County sheriff's deputy jail officer was arrested last Saturday for possessing and planning to sell more than 40 pounds of drugs. Officer Jorge Alberto Oceguera-Rocha, 25, went down after a traffic stop on I-10 in Calimesa uncovered the drugs. He is charged with possession with intent to distribute the drugs. It is not clear if the drugs were intended for jail inmates or the outside civilian population.
In Brownsville, Texas, a former Customs and Border Protection officer was sentenced last Friday to 13 ½ years in federal prison for helping to smuggle 44 pounds of cocaine. Juan Posas, Jr. went down after he met a woman in a Home Depot parking lot and accepted a box full of cocaine, transferring it into his vehicle. Jurors hold a recording of him helping to plan the smuggling effort. He was convicted in June 2023 on charges of trafficking cocaine and conspiracy to do so in connection with the smuggling.