A House committee has again blocked an amendment to stop pre-employment marijuana testing for federal job applicants, a Michigan ban on pre-employment marijuana testing of most state workers has gone into effect, and more.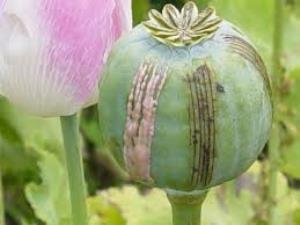 Marijuana Policy
House Rules Committee Again Blocks Amendments to End Marijuana Testing for Federal Job Applicants. Rep. Robert Garcia's ongoing attempt to end the practice of drug testing for marijuana for federal job applicants has again been blocked, this time by the GOP-led House Rules Committee, which declined to allow a floor vote on his amendments to the spending bills for the Departments of Energy and Water Development and Related Agencies, as well as for the legislative branch.
Garcia has tried repeatedly and to no avail to attach his amendment to various spending bills, including the departments of Homeland Security, Agriculture-Rural Development-FDA, State and Foreign Operations, and Veterans Affairs.
The amendments say that, with certain exceptions, the agencies and departments in question cannot use their funding "for testing applicants for marijuana."
Michigan Ban on Pre-Employment Drug Testing for State Workers Now in Effect. A new rule barring pre-employment drug testing for all state workers except those subject to random drug testing went into effect October 1.
Some safety-sensitive and other state positions are still subject to pre-employment testing and all state employees are still subject to drug testing based on impairment suspicion, random selection and post-accident, according to the commission.
Safety-sensitive positions include those operating certain vehicles, equipment and machinery. The ban also doesn't apply to law enforcement positions, health care workers and prison employees.
Workers can still be disciplined or fired if they have impaired levels of drugs or alcohol, including marijuana, while at work.
Harm Reduction
Sen. Markey, Rep. Lee Urge Biden Administration to Enact Comprehensive Fentanyl Harm Reduction Strategy, Including Safe Injection Sites. Senator Edward J. Markey (D-Mass) and Congresswoman Barbara Lee (CA-12) today led 18 of their colleagues in urging the Biden-Harris administration to develop and publicly announce a national fentanyl harm reduction strategy specifically focused on enhancing public health infrastructure and addressing the collateral consequences that stem from drug arrests and convictions.
The lawmakers emphasized that this strategy should support increased availability of local overdose prevention centers (OPCs) and expanded access to vital medical interventions, including naloxone, drug testing strips, sterile syringes and pipes, methadone, and buprenorphine.
The lawmakers urged the administration to:
Deploy federal resources to enable agencies to better identify and repeal collateral consequences that result from drug possession arrests and convictions, such as the drug felony ban on federal food security programs;
Improve equitable access to effective harm reduction services — which involves an examination of barriers that community-based syringe services programs may face in applying for federal funds, such as reporting requirements that incorporate personally identifiable information — and adopt policies that minimize those barriers; and,
Close research gaps and undertake a comprehensive evidence review on the role of distribution of safer smoking supplies in harm reduction measures, including engagement and retention, risks for overdose and infectious diseases, referral and linkage to other services, and health equity.
"Furthermore, strong evidence indicates that OPCs reduce the transmission of HIV and hepatitis, prevent overdose deaths, reduce public injections and the volume of shared or discarded syringes, and increase the number of drug users who enter treatment programs. The Biden-Harris administration should set forth federal policy to support the availability and expansion of OPCs as effective harm reduction tools," the lawmakers wrote.
"Further criminalizing fentanyl and doubling down on punitive drug policies only complicates our efforts to address the overdose crisis; people are deterred from seeking needed medical help, and illicit drug manufacturers and sellers are incentivized to create new and increasingly deadly drugs that aren't covered by existing criminal laws," they continued. "With the Biden-Harris administration's recent announcement of a plan to address the growing threat of fentanyl, we urge you to take every opportunity to prevent fentanyl-related overdoses from claiming scores of American lives daily."
International
Afghan Opium Poppy Cultivation Drops 85 Percent, New Analysis Finds. A satellite analysis of the Afghan opium crop by the geographic information services company Alcis estimates that opium cultivation has declined by 85 percent since the Taliban re-took power and decreed a ban on it.
Poppy cultivation was nearly half a million acres in 2022 but dropped below 75,000 acres this year, leading experts to describe the ban "as the most successful counter-narcotics effort in human history."
The key opium-producing province of Helmand saw a whopping 99 percent reduction in cultivation, while Farah saw a 95 percent reduction, and Nimroz say a 91 percent reduction.