New York's governor signs bill to seal criminal records, a second South Dakota marijuana legalization initiative is filed, and more.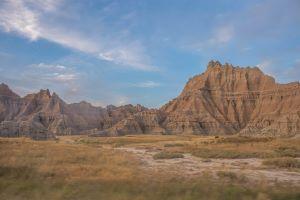 Marijuana Policy
New York Governor Signs Bill to Provide Tax Relief to NYC Marijuana Businesses. Gov. Kathy Hochul (D) has signed into law Senate Bill 7508, which provides tax relief to New York City cannabusinesses that are blocked from making federal tax deductions under a section of the Internal Revenue Service (IRS) known as 280E. The signing came less than a week after the Senate and Assembly formally sent their identical bills to the governor's desk.
"This bill would allow a deduction for business expenses, incurred by taxpayers authorized by the Cannabis Law to engage in the sale, distribution, or production of adult-use cannabis products or medical cannabis, for purposes of the unincorporated business tax (UBT), the general corporation tax (GCT), and the corporate tax of 2015, commonly referred to as the business corporation tax (BCT)," a summary says.
The bill also amends the city's tax code to add sections allowing deductions "in an amount equal to any federal deduction disallowed by section 280E of the internal revenue code."
"This modification to income is appropriate because, while the expenses of cannabis-related business cannot be deducted for federal purposes, New York law permits and encourages these businesses akin to any other legitimate business occurring in the State," a memo attached to the bill says. "The City's business taxes should similarly encourage these business activities."
South Dakota Sees Second Marijuana Legalization Initiative Filed. State Attorney General Marty Jackley (R) has drafted a title and explanation for a marijuana legalization initiative from activist and medical marijuana operator Emmett Reistroffer. That is the second marijuana legalization initiative filed for next yer's elections.
The Reistroffer initiative would allow people 21 and over to possess up to three ounces of marijuana and grow up to six plants at home. It would also allow existing medical marijuana dispensaries to apply for dual-use licenses to sell their products to any adult.
An earlier initiative from Matthew Schweich has already been approved for circulation. Schwiech has been involved in the two previous marijuana legalization initiatives, one that won in 2020 only to be overturned by the state Supreme Court and one that was defeated last year.
Both initiatives will need 17,509 valid voter signatures to qualify for the November 2024 ballot. If both were to pass, the one with most votes would go into effect.
Harm Reduction
New York Governor Signs Bill to Expand Access to Fentanyl Testing Supplies. Gov. Kathy Hochul (D) has signed into law "Matthew's Law," Senate Bill 2099C, which will expand public access to fentanyl testing supplies. Such supplies will be distributed by pharmacists or health care professionals.
"Matthew's Law" is named for Matthew Horan, who died of an accidental fentanyl overdose in November 2020.
"For too long, pharmacies and other local health care providers have struggled to provide the resources proven to prevent overdose deaths. With our historic investments in testing expansion, along with this legislation, we are working to ensure that every New Yorker has access to life-saving testing kits," Gov. Hochul said.
"We are in the midst of the worst overdose crisis in history and expanding the availability and use of resources like test strips is vital to the ongoing efforts to prevent overdose deaths in New York State," said Dr. Chinazo Cunningham, Commissioner of the Office of Addiction Services and Supports. "These materials are lifesaving, and we need to continue to take steps to make sure that we are getting them in the hands of people that need them so that they can reduce their risk of overdose."
Law Enforcement
New York Governor Signs "Clean Slate Act" to Seal Criminal Records. Gov. Kathy Hochul (D) has signed into law the "Clean Slate Act," Senate Bill 7551A, which allows certain criminal records to be sealed years after an individual is sentenced or released from incarceration if that individual is not subsequently convicted of an additional criminal act.
"Following their release from any incarceration, records of individuals with eligible misdemeanor convictions will be sealed after three years and those with certain felony convictions, after eight years," said bill sponsor Sen. Zellnor Myrie (D). "The Clean Slate Act will not seal the records of individuals convicted of sex crimes, murder, or other non-drug Class A felonies; law enforcement, prosecutors, the New York State Education Department, the courts, and other groups will continue to have access to all criminal records under this law."
But it does include drug offenses.